Question
I'm interested in evaluating the requirements of your products for integrating on my own WooComerce Shop with WebSaas' Mahalo, a leading LatinAmerican cloud based POS solution.
Answer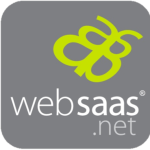 Thank you for your interest in Modern Retail. We would love to help you get WooCommerce integrated with Websaas.  The following article describes your options around this integration:
I took a look at the Websaas website but couldn't find any information on import/export capabilities or an API.  However, admittedly I had to translate the site to English and something may have gotten lost in the translation.  The above article describes all of our integration methods, but in a nutshell, if Websaas has an API, then use Method #1.  If they don't have an API, use Method #2.
METHOD #1 - Modern Retail's Integration API
METHOD #2 - Modern Retail's Inventory CSV/XML Uploader
You may want to consider sending Websaas an e-mail letting them know you're interested in getting Websaas integrated with WooCommerce.  If you copy me on the e-mail, I'll jump in and schedule a meeting between their developers and ours to see what sort of integration would work out better for Websaas (I'll keep you included of course).
Please look over this material and let me know what you think. We're extremely flexible, and I'm sure we can figure out the integration between Websaas and WooCommerce for you.  Thank you.