Overview
This article will show what you can do from the Admin Panel dashboard. The dashboard acts as a homepage for your e-commerce platform, and provides a variety of data and resources so you always know what's going on with your store.
Status
At the top of the Admin Panel dashboard you'll see two main panels. The first shows the status of the different parts of your integration, along with a list of all the additional features you've purchased from Modern Retail. You can use this to make sure everything is running smoothly with a single glance.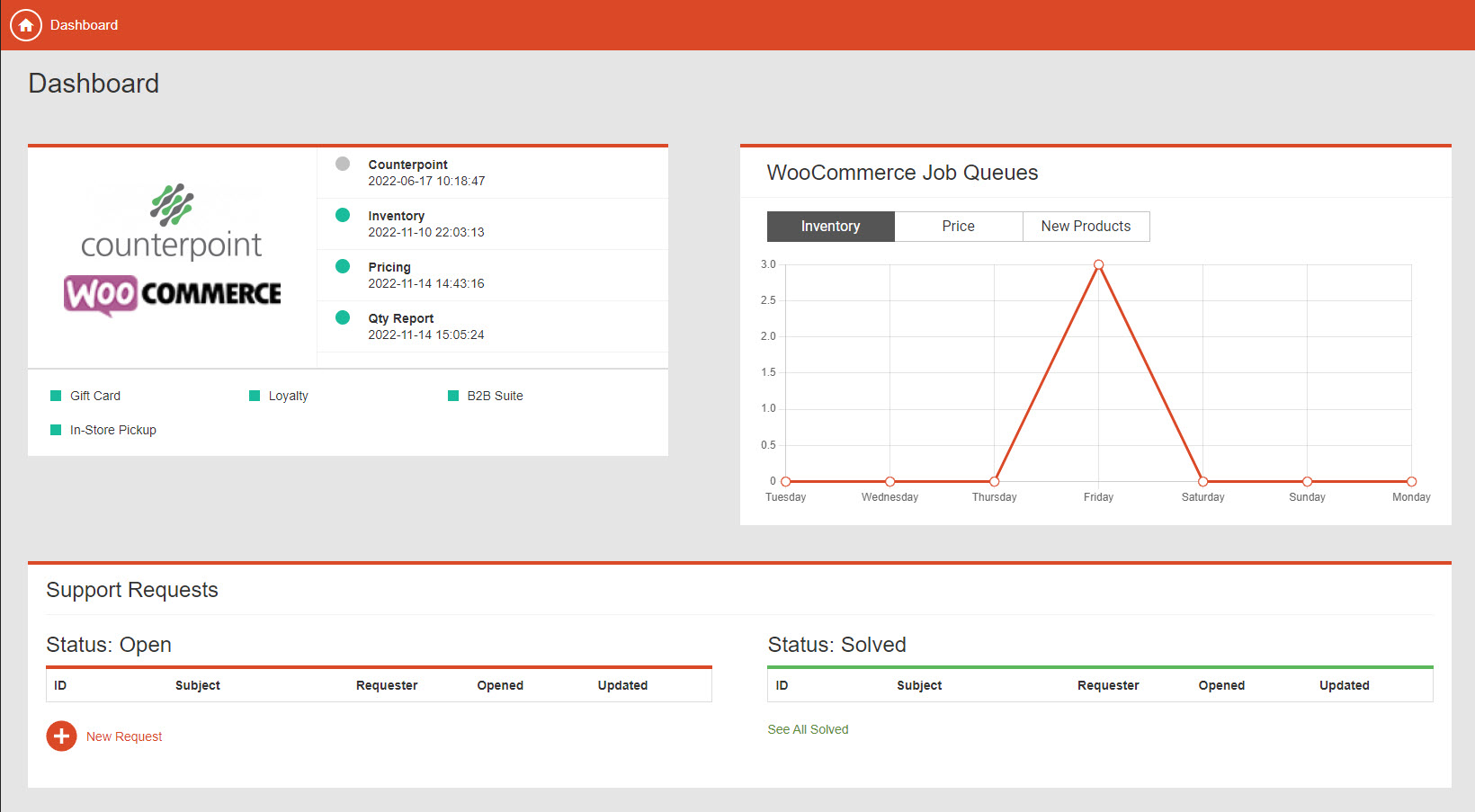 The second panel shows the job queue for your integration, separated into three graphs: Inventory, Price, and New Products. You can use this panel to see what kind of activity the integrator is up to, and to monitor the job queue for your integrator.
Support
The Support section of the dashboard shows a summary of any ongoing or previous support requests you've made to modern retail.

On the left is the Status: Open section, where you'll see any support request you currently have open with Modern Retail. Under Status: Solved you'll see the support requests you've made with us that have been marked as solved. These two sections make it easy to refer to any support request you've made with us, so you can easily find any documentation or message you need. Lastly, the New Request button will take you to the page for submitting a support request. Please read this article if you're curious about how to submit a support request.
Graphs and Data
Below the support section you'll see a series of graphs. The first two show Orders and Sales; you can use these to quickly check in on how many transactions are going through your website. The Y axis for each graph displays the amount of orders/sales, and the X axis displays the date.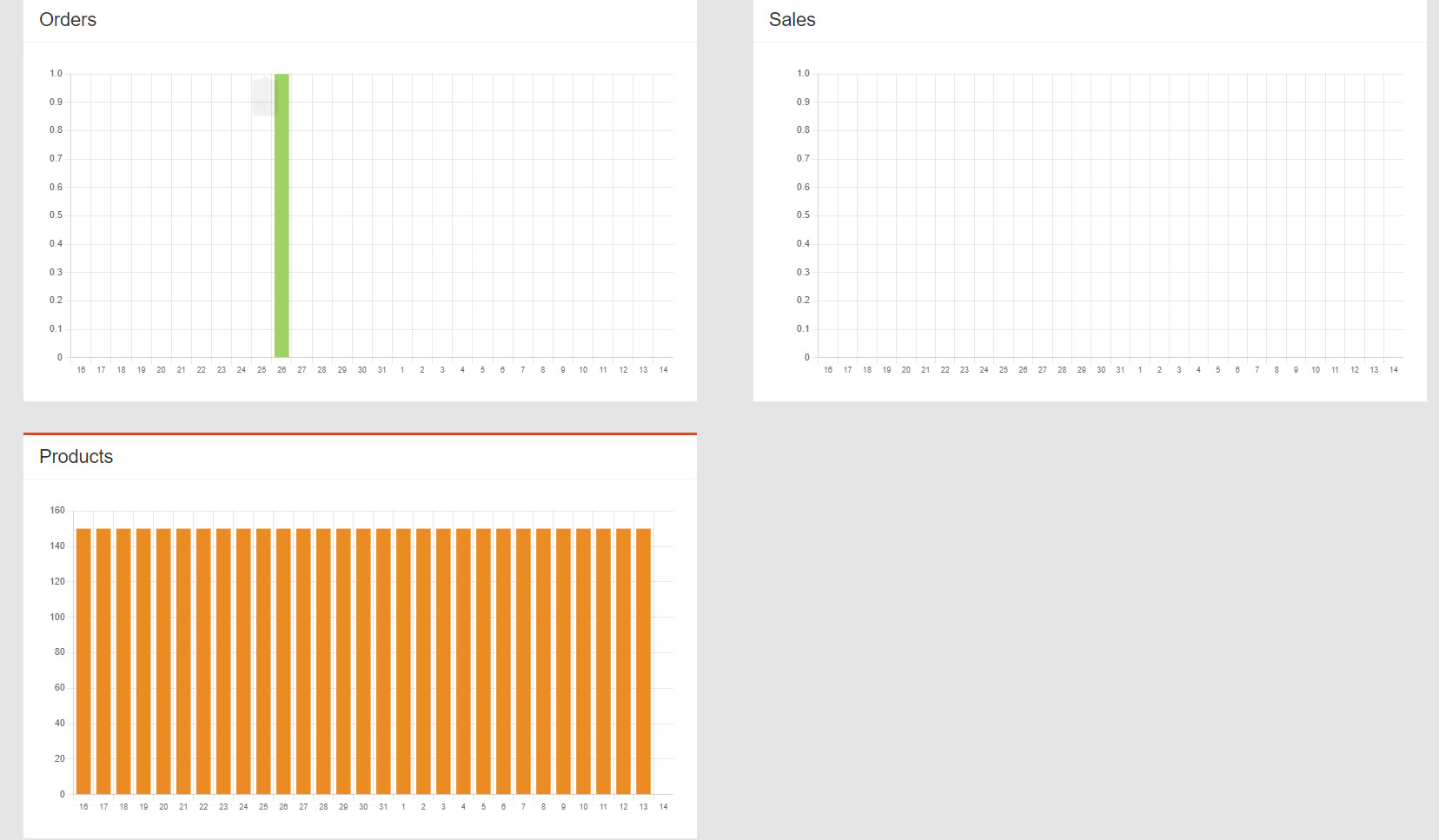 The third graph shows the number of products registered by the integrator; this is especially useful during the onboarding process, so you can see the flow of new products into the system, but you can also use this graph to double-check the addition of new products after your integration is already established.
If you have any further questions about the admin panel dashboard, or any other facet of your integration, don't hesitate to submit a support request.