Overview
Adding categories in Magento Multi Store is very similar to adding categories in a single store installation, with a few notable differences.  The steps below will take you thru the process.
Information on creating categories can be found here.
Log into Magento > Catalog > Manage Categories.
The Store View dropdown should be set to All Store Views.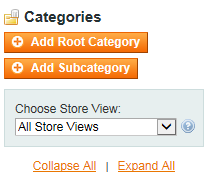 Click Add Root Category or Add Subcategory as needed and name the category.
Set the Is Active drop down to No.

Set the Include in Navigation Menu to No.

On the Display Settings tab, set the Is Anchor to either Yes or No as appropriate.
Click Save Category.
Your new category will be grayed out.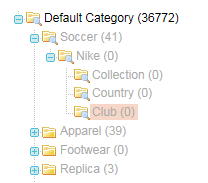 Change the Store View to the store the category should be displayed in.
When the page refreshes, click on your new category.
Uncheck the Use Default Value beside the Is Active field.

Change the Is Active drop down to Yes.
Scroll to the bottom of the page and follow the same process for the Include in the Navigation Menu.
Save your category.
Now it will display as active within the selected Store View.