Question
I am creating a new website for a client of mine that uses Positive Retail Manager for their brick and mortar POS. I will be creating a Wordpress website for them that will be using WooCommerce for the whole online store. And my question is if it would be possible to integrate WooCommerce with the POS so that inventory, etc. could be shared.
Answer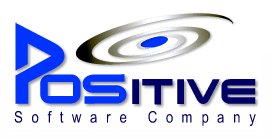 Most definitely!  We would love to help you get Positive Retail Manager integrated with WooCommerce.  Modern Retail has a variety of ways we can get a Positive Retail Manager integrated with WooCommerce.  Please read:
I took a quick look at the Positive Retail Manager but couldn't find any mention of an API.  If they don't have an API don't worry because the FTP method is almost just as good.
Let me know if you want to have a 3-way call with Positive Retail Manager.  I would be happy to review the options listed above to see what works the best with their software.  I'm sure we can figure something out.  Thank you.