Question
I have a client that is using Keystroke POS version 7.10.  Can you get this version of Keystroke integrated with Shopify? Thank you in advance for your help.
Answer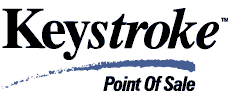 While we don't yet have an integration with Keystroke POS, we'd love to work with you and them to get one going.  I took a quick look at the Keystroke POS website and didn't immediately see an API.  Do you know if Keystroke POS has an API available?   If not, no worries because we can often automate the integration using CSV files and FTP.  Here's some additional information regarding these 2 integration approaches:

Modern Retail's Integration API
Modern Retail's Inventory CSV Uploader
Is it possible for you to arrange a 3-ways call with Keystroke POS to figure out which method would be the best?  If so, please Contact Us, and we'll send everyone a GoToMeeting appointment so we can figure this out and decide what's best for your client.  Thank you.