Question
Hello there. For my customer, I need to create an online store and integrate it with his ERP software. I want to create the store with WooCommerce on WordPress. The ERP system of my customer is Infor. Is that possible, how much would it be and how long would that take? Thanks in advance.
Answer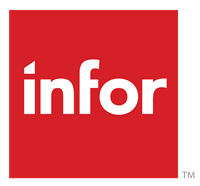 Thank you for your interest in Modern Retail. We would love to help you get WooCommerce integrated with Infor.  The following article describes your options around this integration:
I took a look at the Infor website and didn't immediately see an API.  Do you know if Infor offers an API for their ERP system?
If they do have an API, it wouldn't be too difficult to get their API talking with our API so we could do this WooCommerce integration for you!  If they don't have an API, don't worry because the Inventory CSV/XML Uploader using FTP works just as well.
Can I make a suggestion?  Could you ask your customer to e-mail Infor letting them know they would like to work with us on this integration?  They should e-mail their representative at Infor directly and copy you and me on the e-mail.  I'll immediately reply to their e-mail to try to set up a meeting with Infor (including you of course).  The goal of this meeting is to find out what would be the best method of getting Infor integrated with Modern Retail and hence, WooCommerce.
Please let me know if you have any questions.  I would be happy to answer them over e-mail or jump on a conference call with you.  Thank you.