Overview
Roadie is a popular last mile delivery service operating across the United States. Modern Retail is proud to offer Roadie as a potential Local Delivery partner. We can provide a seamless integration between your store, your website, and Roadie, so your products can get to your local customers ASAP. This article will detail some of what Roadie offers, and what the perks are for using them for Local Delivery.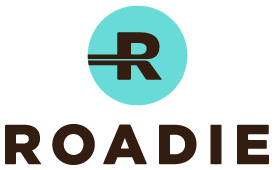 How Does Roadie Work?
Roadie specializes in local-scale same day or next day delivery. Similar to how businesses like Uber or Lyft operate, Roadie crowdsources drivers to create a quickly functioning & eco-friendly supply chain for businesses of all scales. On a macro level, Roadie works by creating shipping assignments for their approved drivers, who follow their assigned route to deliver your orders to your customers. It's an impressive model, one that utilizes drivers already on the road to create a reliable source of labor & meet the increasingly common expectation of same-day delivery.
The Roadie Integration
Modern Retail & Roadie have worked together to create our Roadie Integration, a solution for businesses who want to offer Local Delivery as a delivery option on their site, but don't have their own delivery workforce. It works with Modern Retail's existing Local Delivery feature, so the architecture to support Local Delivery on your site is already in place. Browse the Local Delivery section of our help center linked above for more information about how we support Local Delivery.
How Does the Integration Work?
Once everything's in place, working with Roadie for local delivery orders is easier than you could ever imagine. Here's how it works:
A customer places a local delivery order on your site. You can use Modern Retail's Rules feature to control which locations & products support Local Delivery orders.
The order goes to the Modern Retail Admin Panel, where you can review it & get the required products together.
You or your staff mark the order as "Ready for Pickup" in the Admin Panel once it's ready for pickup.
A roadie driver will go to the relevant location to pick the order (or orders!) up.
The driver delivers the order(s) to your customers. They'll mark the delivery as complete when they're done, and the order will be updated in the Admin Panel to reflect that.
Each of these steps will seamlessly share data between your website, POS system, the Modern Retail Admin Panel, and Roadie, so your catalog data will remain up to date without any need for you to manually change anything.
If this is a path you're interested in pursuing, please feel free to get in touch with us via a Support Request.