Overview
If your business is expanding, you may need to add new location to your integration. Whether this is one of several stores, or your first time dipping your toes into inventory by location, this article will show you the ropes on how to add your new store to the system.
Before we proceed, please note that if you weren't already using one of our Pro Integration Plans (or Premium), you will have to upgrade in order to use inventory by location features.
Adding a New Location
To begin, you'll want to submit a support request to Modern Retail. You can do this directly from the Admin Panel, using the Support menu on the left hand side.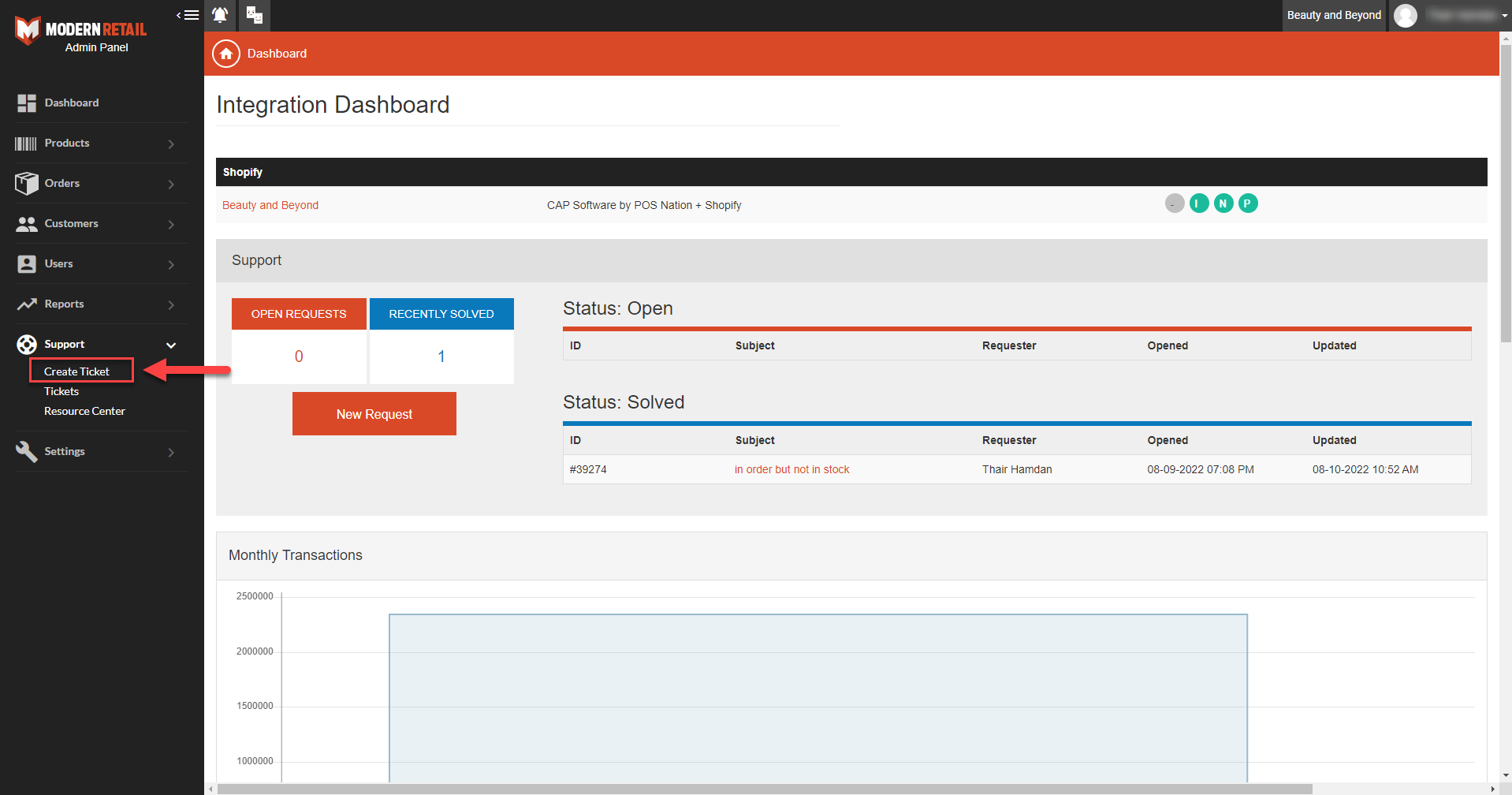 In this support request, you'll want to let us know that you want to add a new location, and you should include the address and any other relevant details about the new location. One of our professionals will then add the new location to your Lightspeed integrator.
Once we've gotten back to you to let you know that the new location has been added to the integrator, we'll need you to let us know the name of the new location in both Lightspeed and your ecommerce platform. This helps make absolutely certain that we're mapping the new location correctly, and prevents any potential difficulties. Additionally, we may ask for additional information depending on how your store is set up, so make sure to pay close attention to the support ticket for any updates.
Once you've provided us with the relevant information, you're done! Your new location will be enabled in both Lightspeed and your online store.
If you'd like to add a new location to your integration, please feel free to contact us with a support request from the Admin Panel.