Overview
Shopify has made a change in their Application Programming Interface (API) which will result in Modern Retail's integration breaking if action is not taken by April 1, 2022. You may have received a notice from Shopify similar to the following.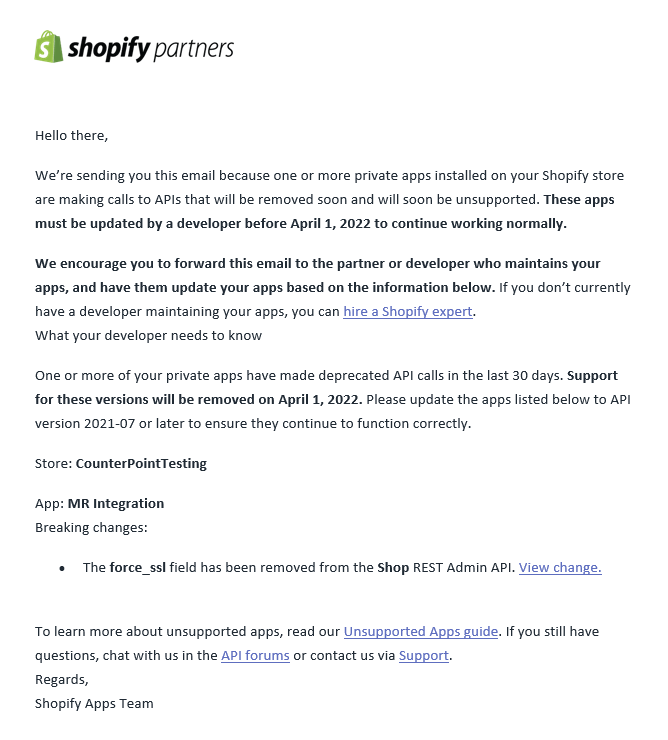 Next Steps
Modern Retail is aware of this change and has it partially completed already. While we still have some work to do, we will definitely get it done by the April 1st deadline.
Please submit a Support Request in the Admin Panel if have any questions. Thank you.