Overview
Knowing how your business is performing is essential. And while both your website and POS/ERP system can report on your online order history, you may find the Admin Panel's Orders Report useful. This down-and-dirty report allows you to quickly see how your online business is performing.
Orders Report
The Orders Report is found under the Orders menu option and in the Reports section. Running a report is easy, simply:
Enter in a Date Range, which include a start date and end date of the report.
Under Summary, select either Day or Month.
Hit Run Report.
That's all you need to do to run your Orders Report. You can also export this report to Excel (XLS) or CSV, to be imported into your favorite spreadsheet application.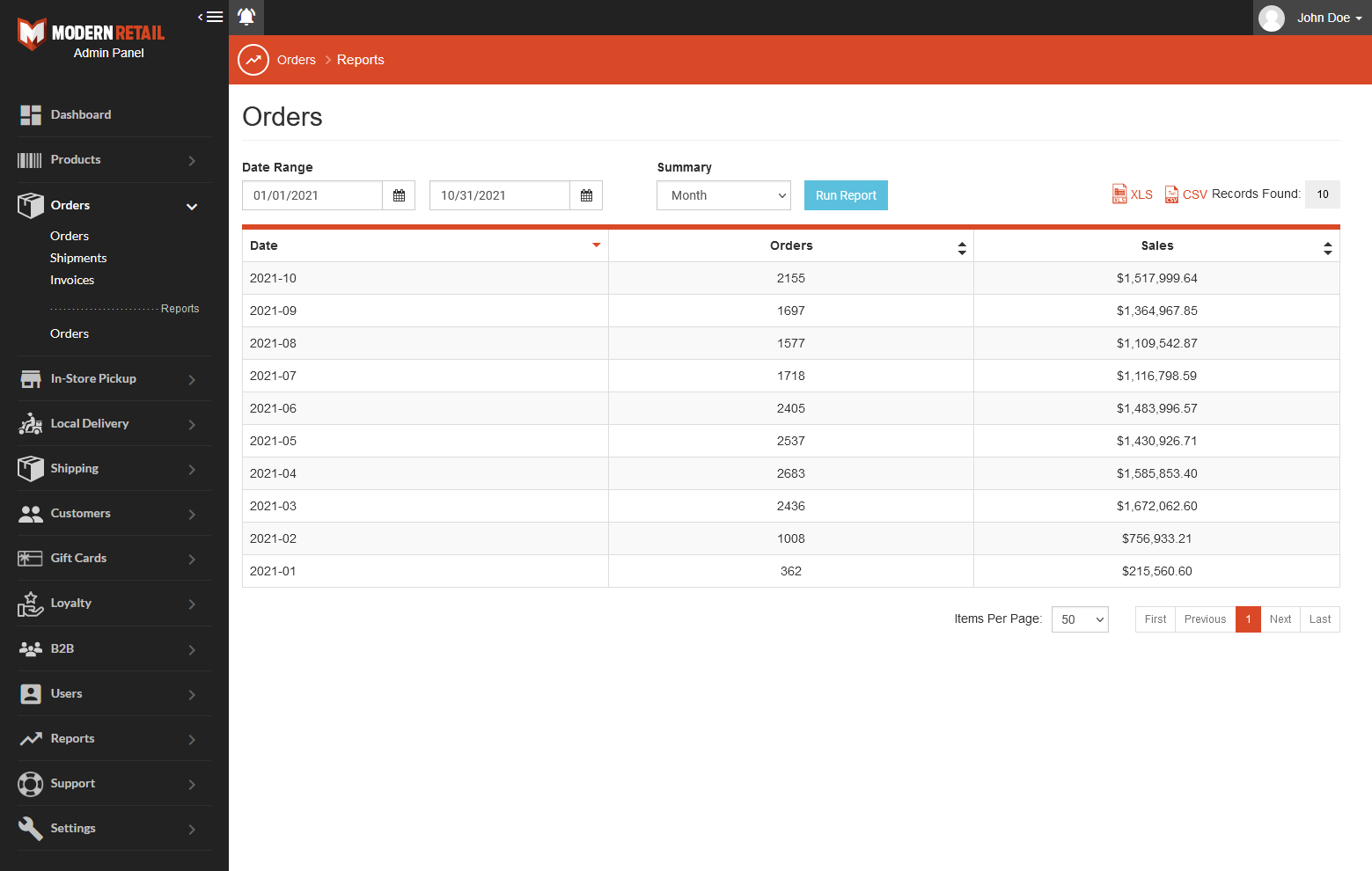 Please submit a Support Request in the Admin Panel if you have any questions, we're happy to help!