Overview
For a variety of reasons, you may need or want to remove Modern Retail's custom checkout from your BigCommerce store. In this article we'll show you how to remove our custom checkout, restoring the original default BigCommerce checkout.
Removing Custom Checkout
You can remove our custom checkout by heading to the Script Manager page in the backend of your BigCommerce store. Log in to your store in BigCommerce, and head to Storefront>Script Manager.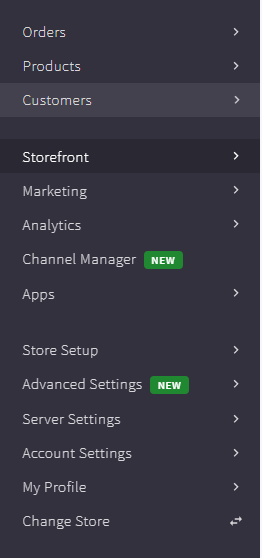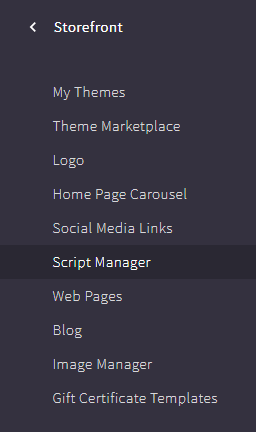 From there, you'll see the Script Manager page. This page shows any and all scripts used on your website. You're looking for two scripts: Modern Retail Checkout, and Modern Retail Checkout Param.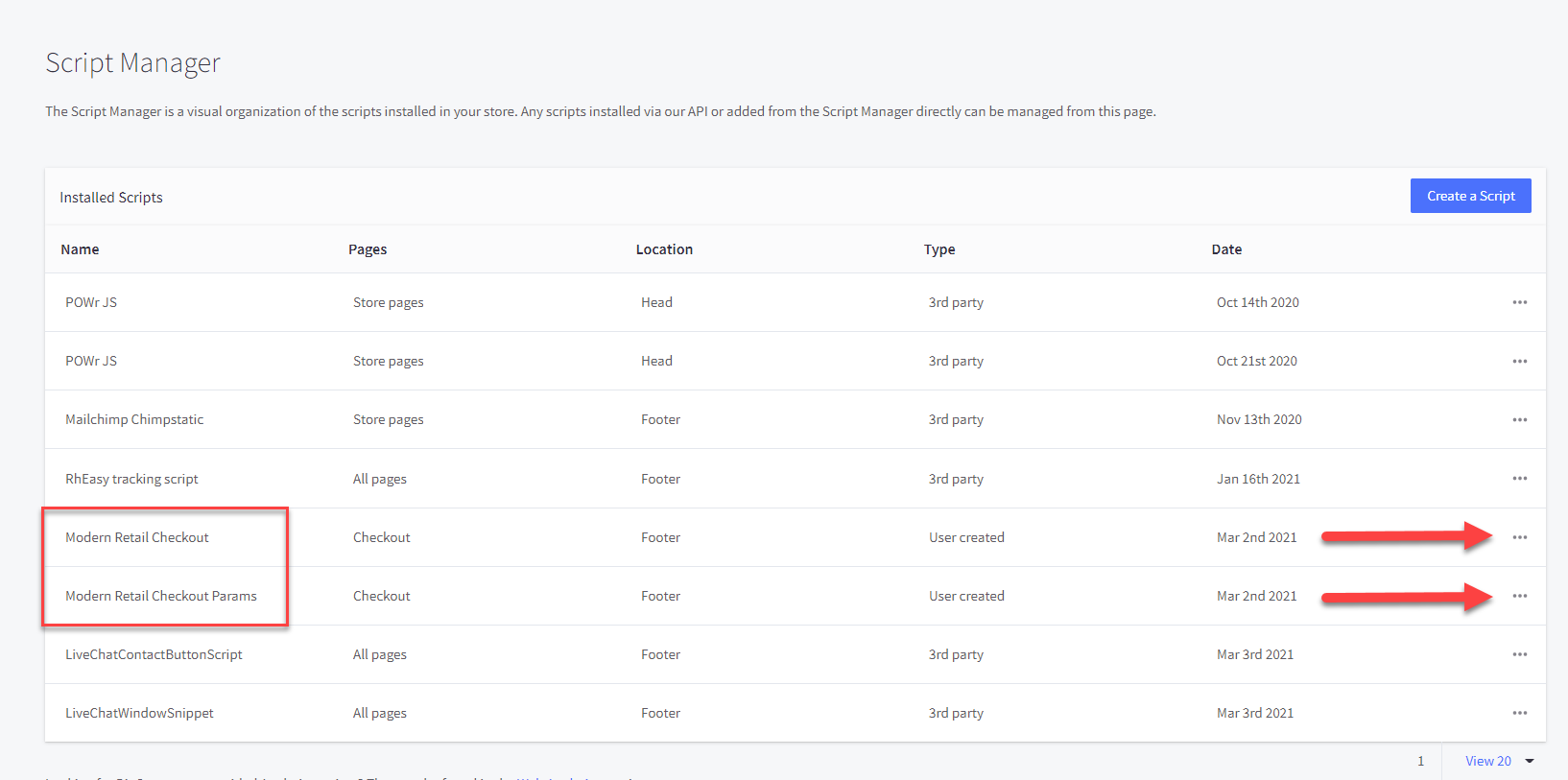 Once you've found those two scripts, head to the ... button in the rightmost column. Clicking on it will give you an "Edit" and "Delete" option. Select Delete for both of these, and the Modern Retail custom checkout will be gone, replaced with BigCommerce's default checkout experience.
If you have any additional questions, please feel free to contact us with a support request.