Question
I have a question on the data to sync between the ecommerce front-end and Counterpoint. Do you hold the "keys" within ModernRetail to match records between the systems? Do you keep the counter point ID on the Front end system somewhere? I am asking so I can understand the best way to explore the "override keys" for syncing back for our Counterpoint sales records.
Answer
The "Key", or what we call the Integration ID, comes directly from Counterpoint and something it calls the Item number.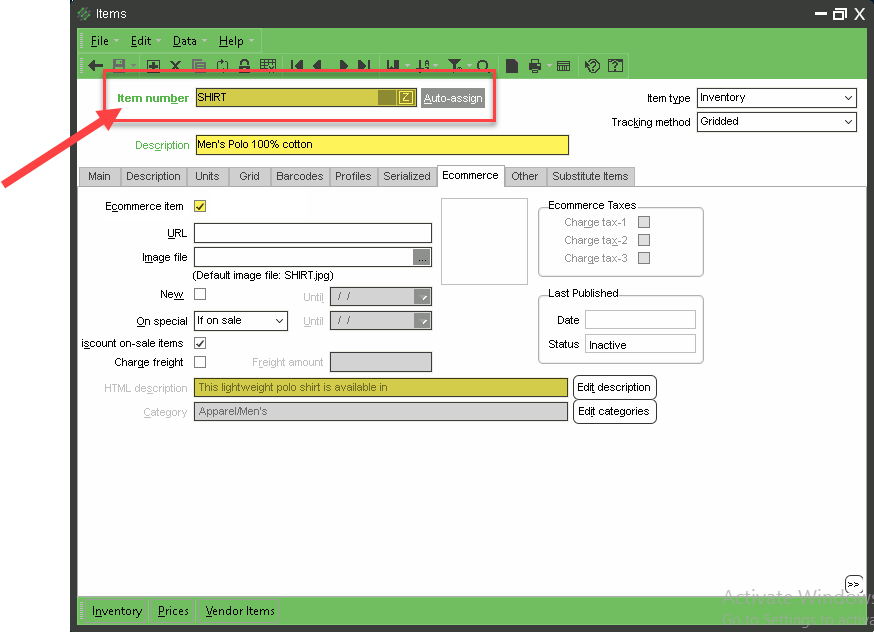 For non-gridded products, this "key" or "Item Number" is exactly what's displayed in the above box in Counterpoint.
For gridded products, the key/item number is a combination of the item number and the various product options. So, for example, let's say the originating product for a set of gridded product has the key/item number "ADM-JACKET". The variations for that jacket would then have keys like the following, based on color and size: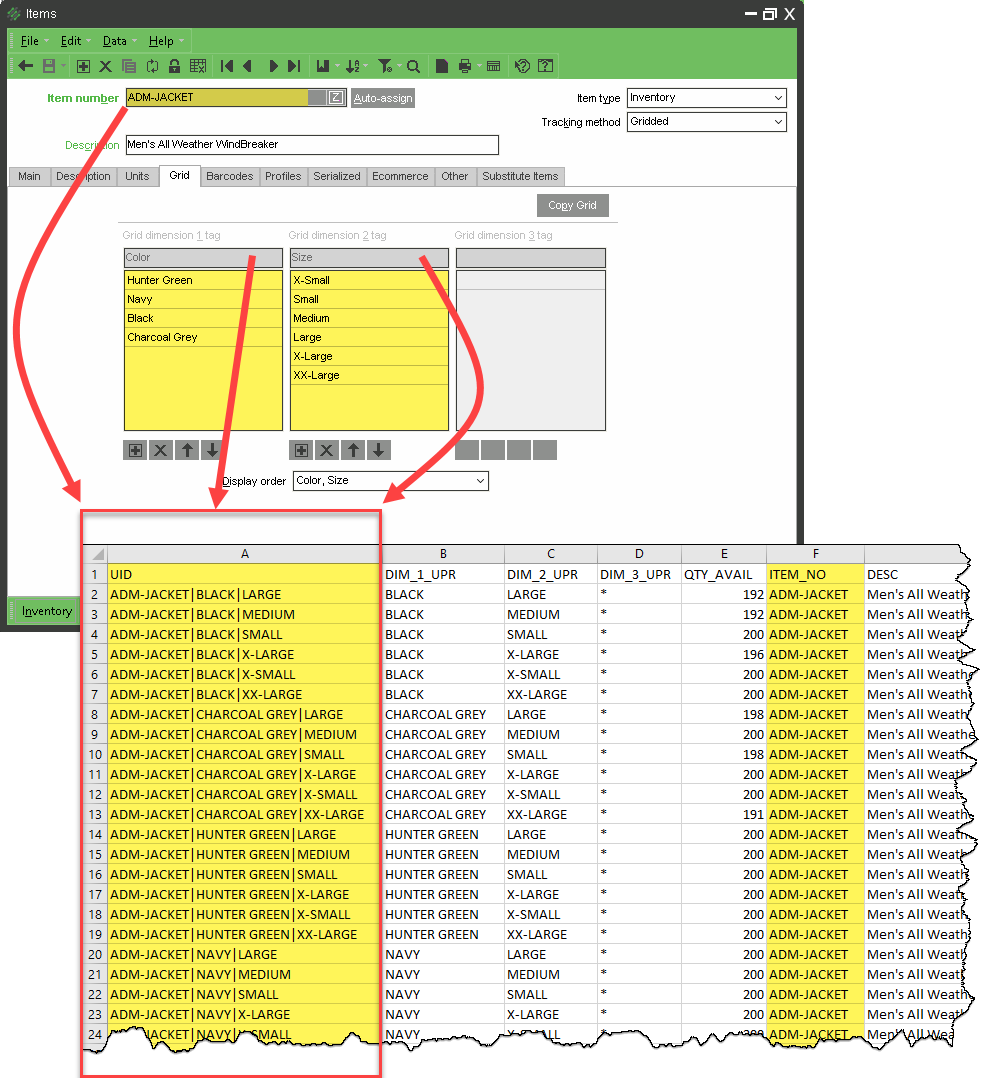 If you have additional questions, please feel free to reach out to us with a support request, or through our website if you're not yet a client.