Overview
It's come to our attention that there is a rare bug where shipping charges are applied to some Curbside or In-Store Pickup orders from BigCommerce sites. Modern Retail is currently investigating this issue, and will provide a concrete solution when one is developed. Meanwhile, this article will provide some information on how you can detect this problem, and how you can currently resolve it.
Has This Happened to Me?
You can see if you've run into this issue by looking at your Curbside & In-Store Pickup orders and seeing if the Shipping cost is set to $0.00.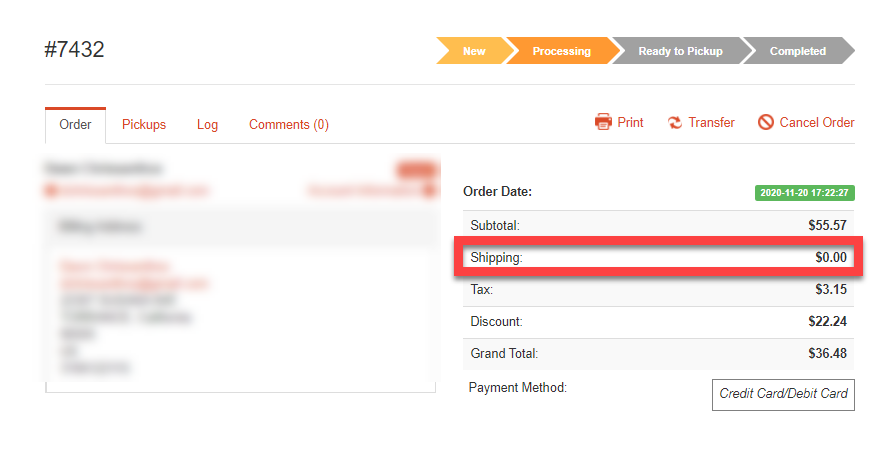 You can view your Curbside & In-Store Pickup orders by going to the Orders section under In-Store Pickup in the Modern Retail Admin Panel. You can read more about accessing & using Curbside & In-Store Pickup features here.
What Should I Do?
Currently we recommend clients faced with this issue do two things:
Refund the shipping cost to the customer.
Notify Modern Retail of the issue with a support ticket including the affected order ID(s).
We appreciate your patience while we take further steps to rectify this issue.