Overview
In order for us to work on the BigCommerce side of your integration, you'll have to add us as a user. This is a quick and easy step, and likely something you've had to do before; regardless, this article will walk you through adding a new user to your BigCommerce store.
Adding a New User
In order to add new users to your BigCommerce store, you first have to go to Account Settings in your BigCommerce backend page (your website URL, followed by "/admin"). Account Settings is generally on the bottom of the left-side menu, pictured below.

From there, click on the Users option in the new left-side menu.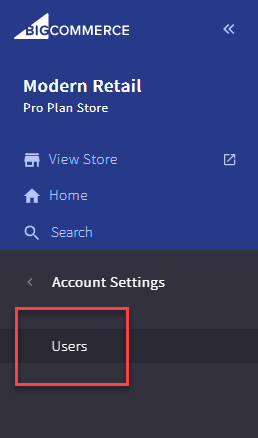 This page should show you all the users you've granted access to. Go to the "Create a User Account" button above the list of users: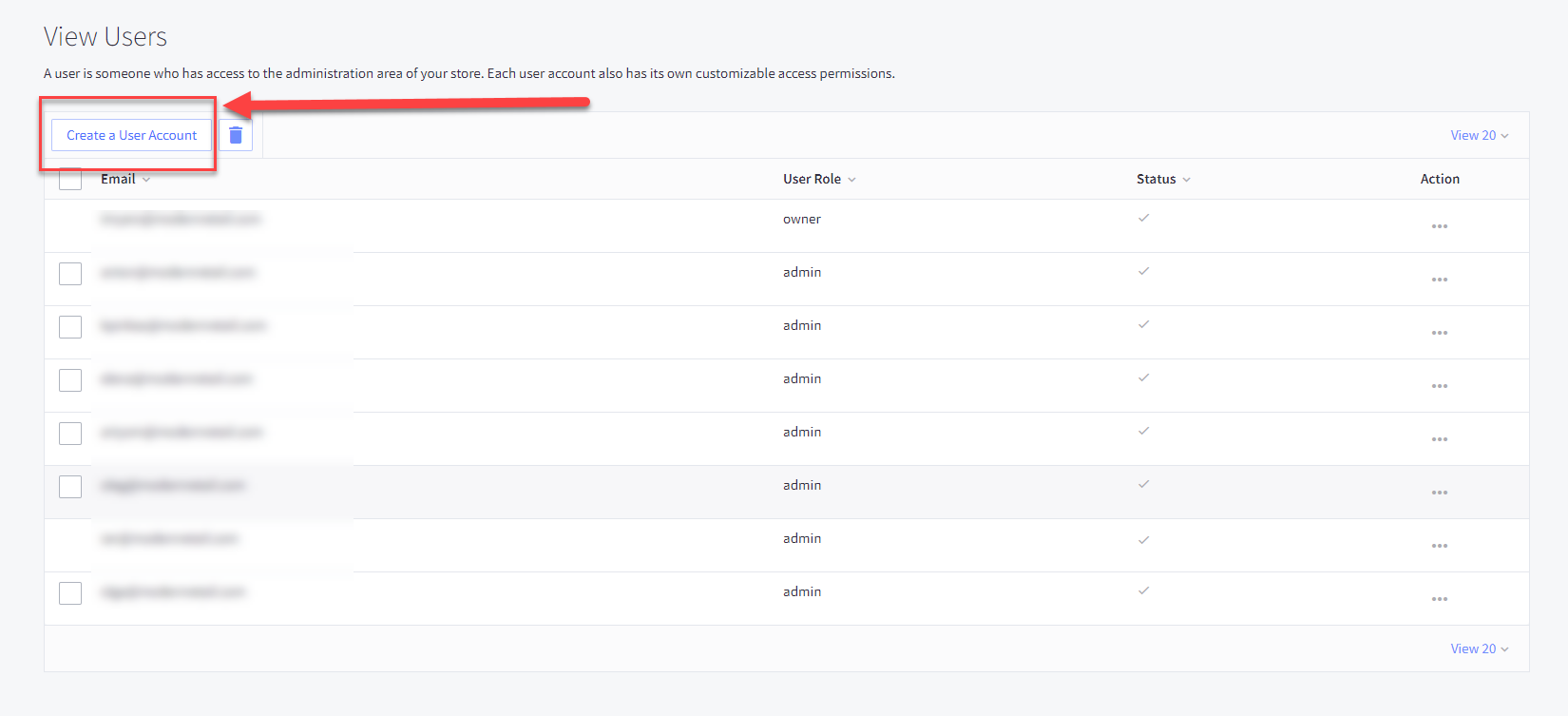 This will bring you to the User Creation screen. For the purpose of the onboarding process, you'll want to enter the email address "bigcommerce@modernretail.com" in the Email filed, and set the User Role to Store Administrator (or, if you've set up custom roles, whichever role grants all permissions). Double check to make sure that the Status field is set to active as well.

When you're done, hit the Save button in the bottom right corner.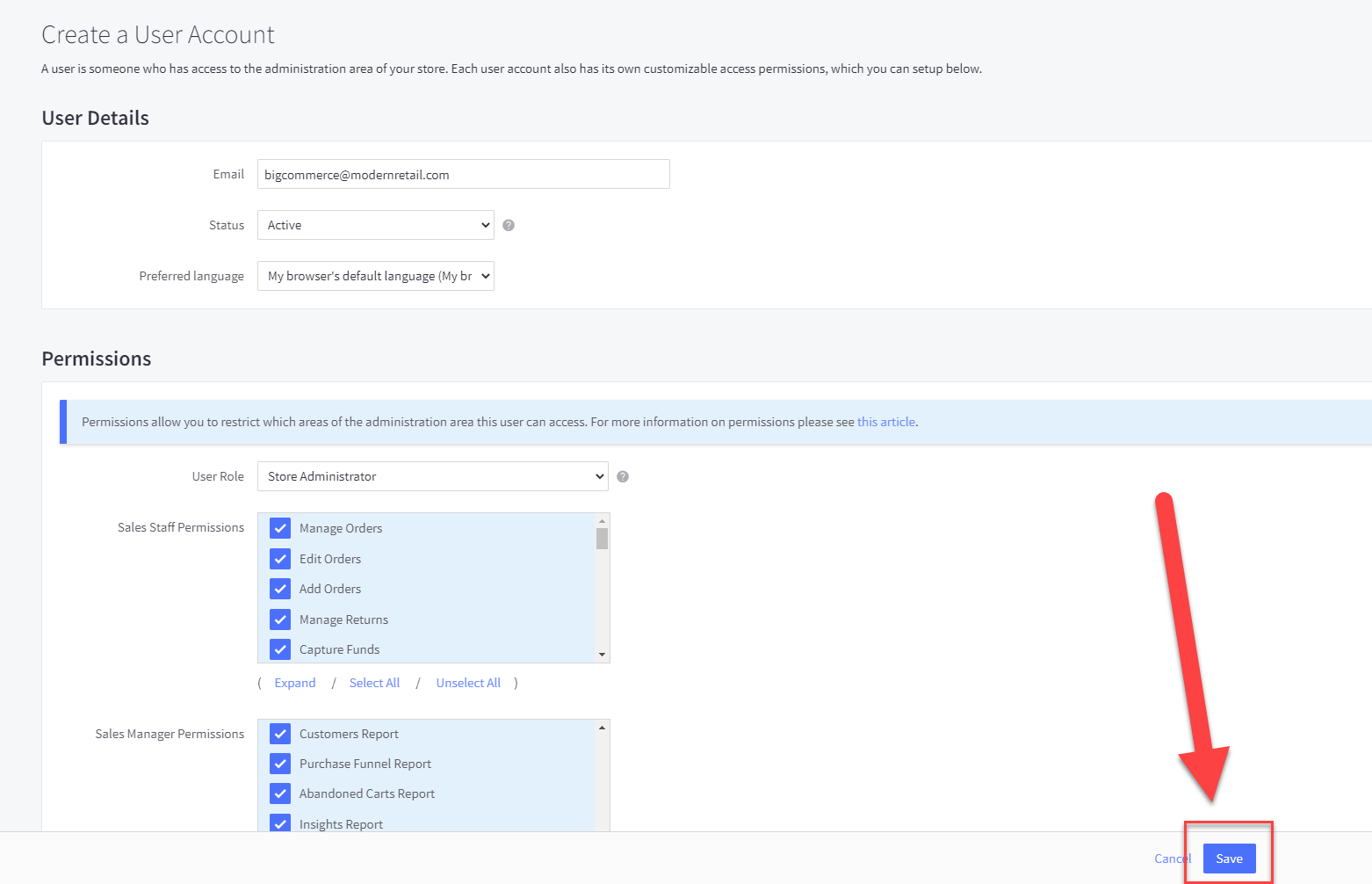 And that's it! If you have any further questions, please feel free to get in touch with your Project Manager using the messaging feature in the Onboarding Center.