Overview
How our Curbside & In-Store Pickup feature looks is just as important as how it works. This article will show some examples of different visual appearances and customizations we can do for Curbside & In-Store Pickup on your site. You may also be interested in this article, which discusses different implementation options.
The Widget
The widget we use for Curbside & In-Store Pickup, Local Delivery, and other shipping options can be styled to match the feeling for your site, and can be placed on different spots depending on what you want. Here are a few examples of how our other clients have asked for it to appear: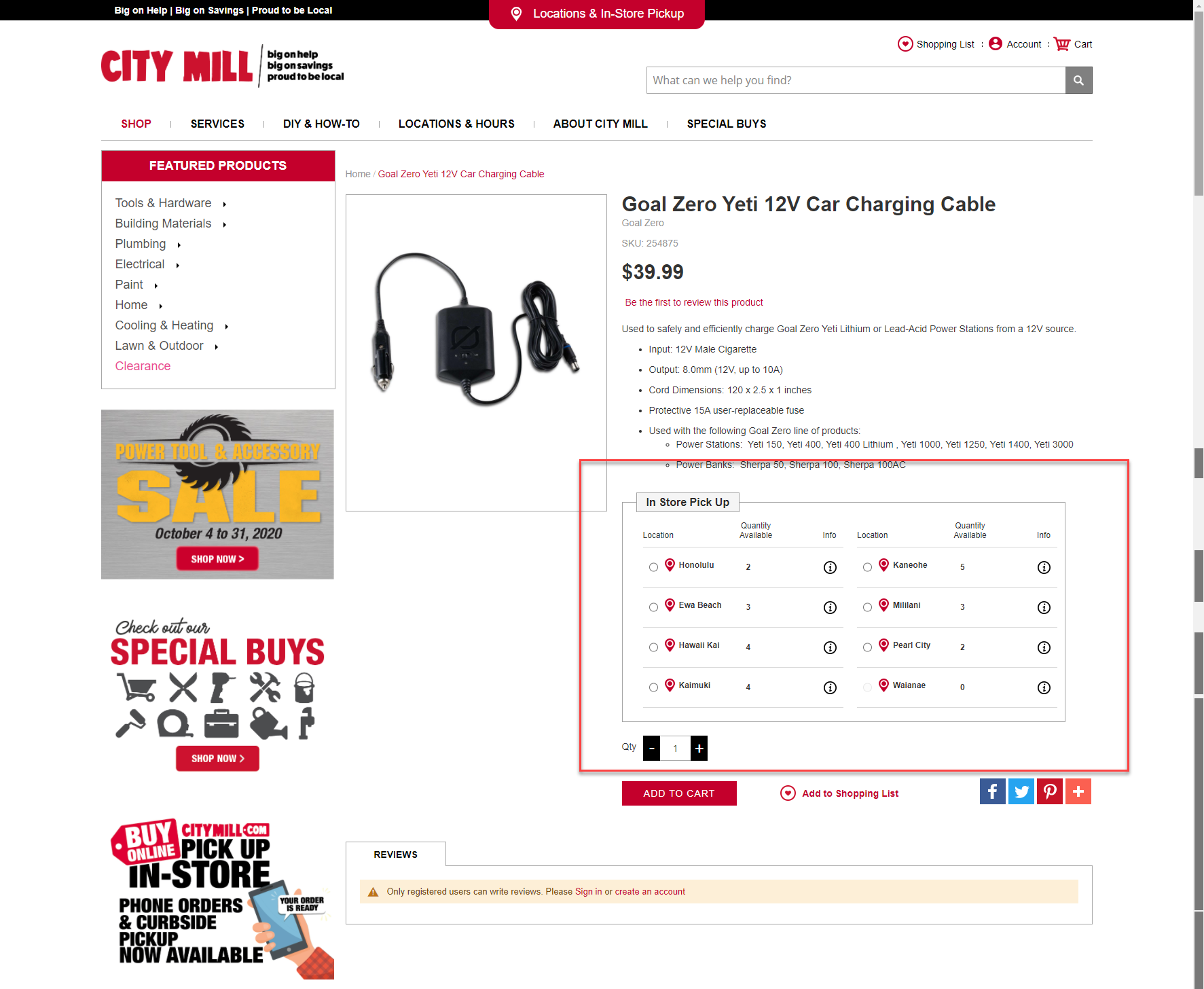 Here City Mill displays the widget on their product pages, where shoppers make their choice. Locations that don't work for that product can appear greyed out.
Bicycle Sports Shop, meanwhile, displays the widget on the product page to show the information...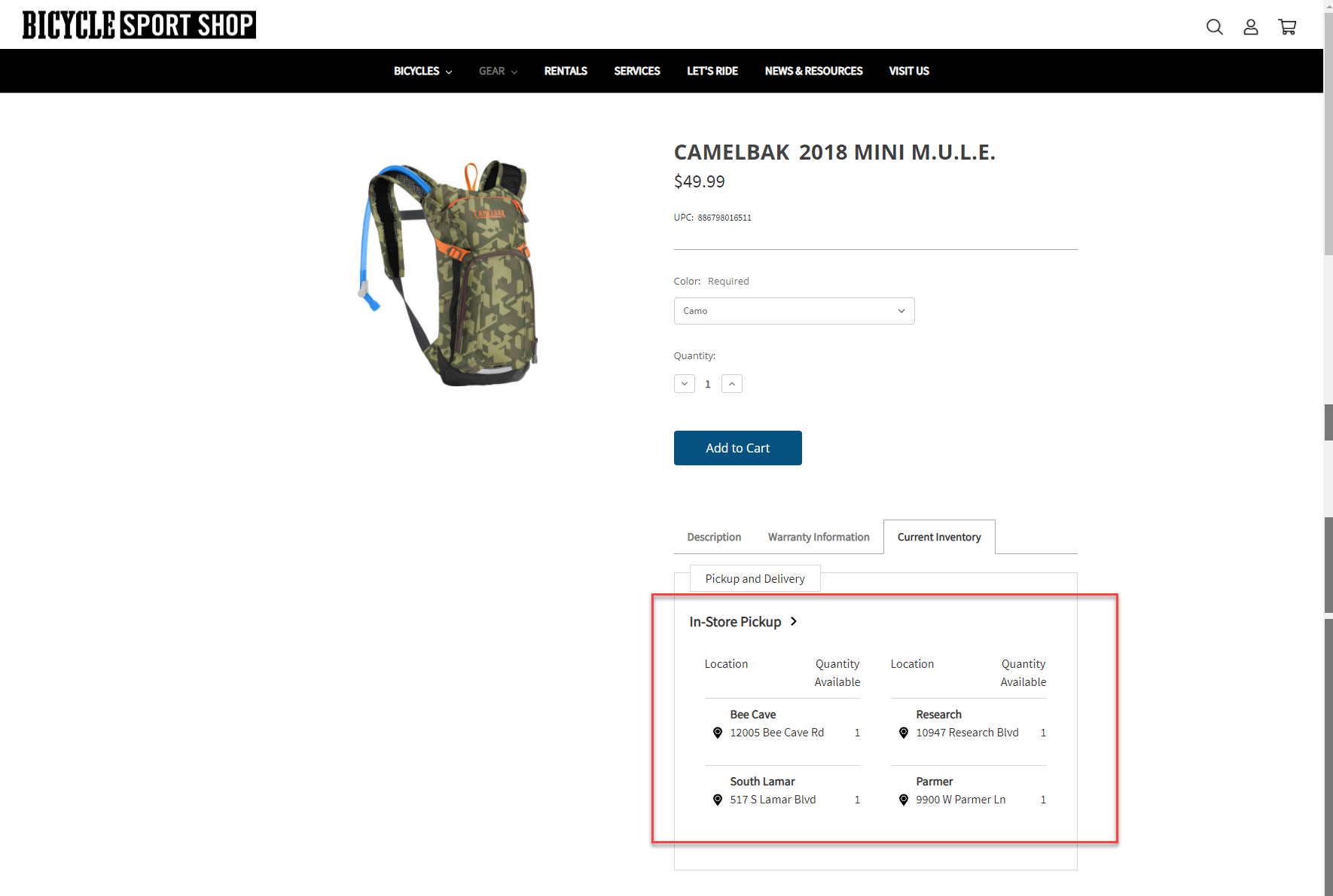 But the actual decision happens in the shopping bag, and is applied to the full order.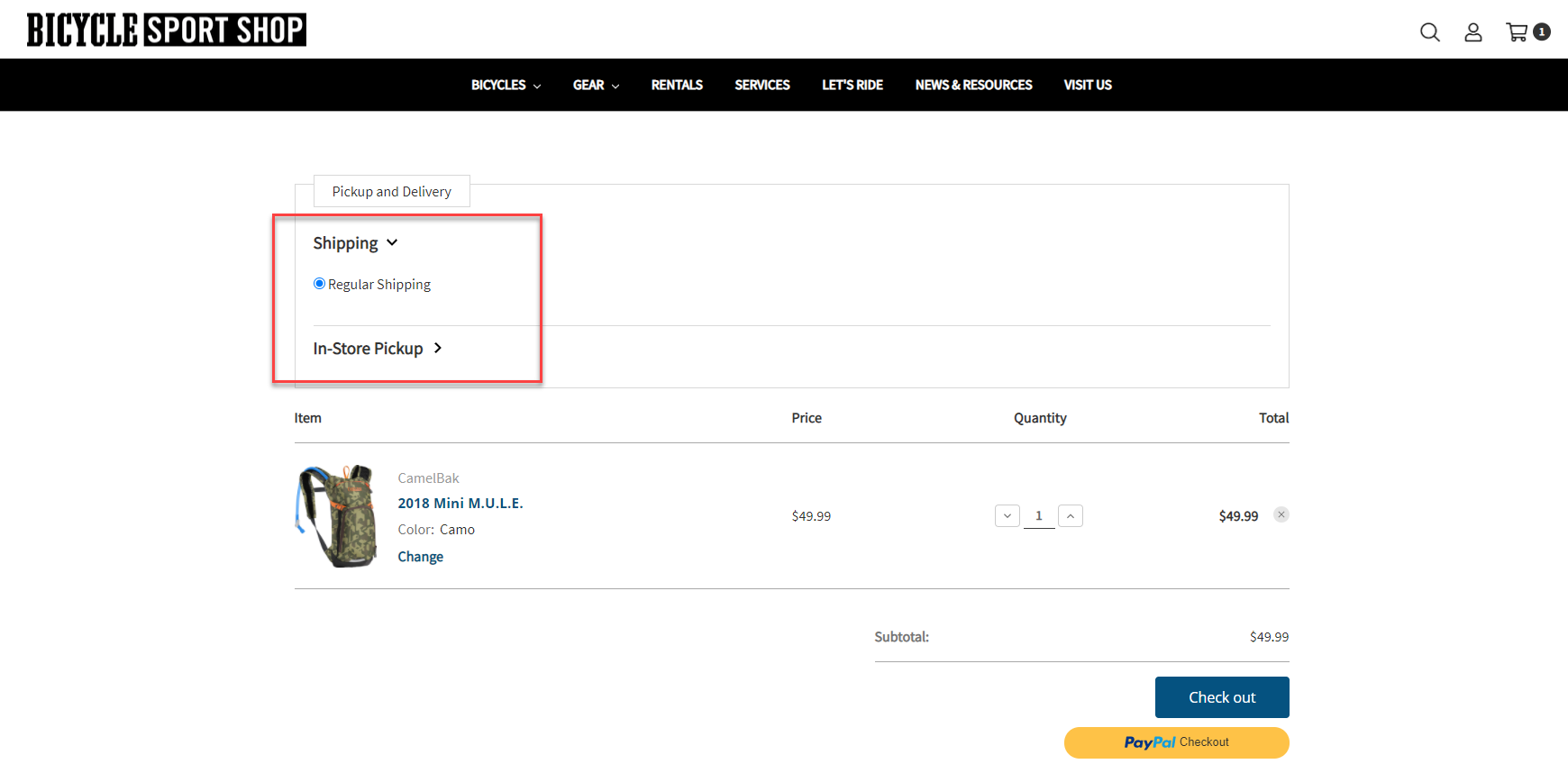 Another case, Centinela Pet Feed and Supply, offers Local Delivery as well as Curbside & In-Store Pickup; both are offered in the shopping bag, and customers can toggle between options.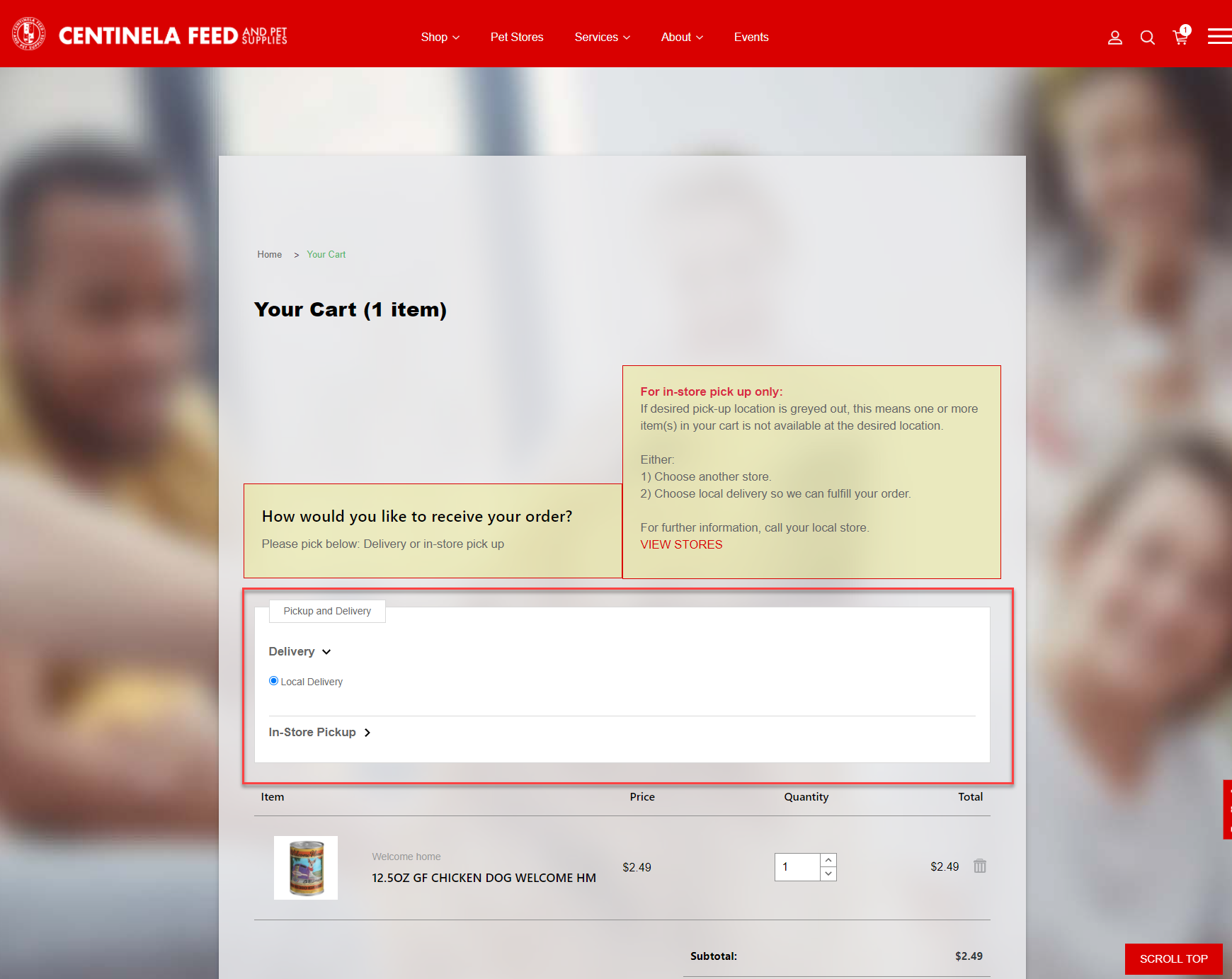 Lastly, Fisher Hawaii displays the widget in the shopping bag, and allows customers to choose the location on each line item.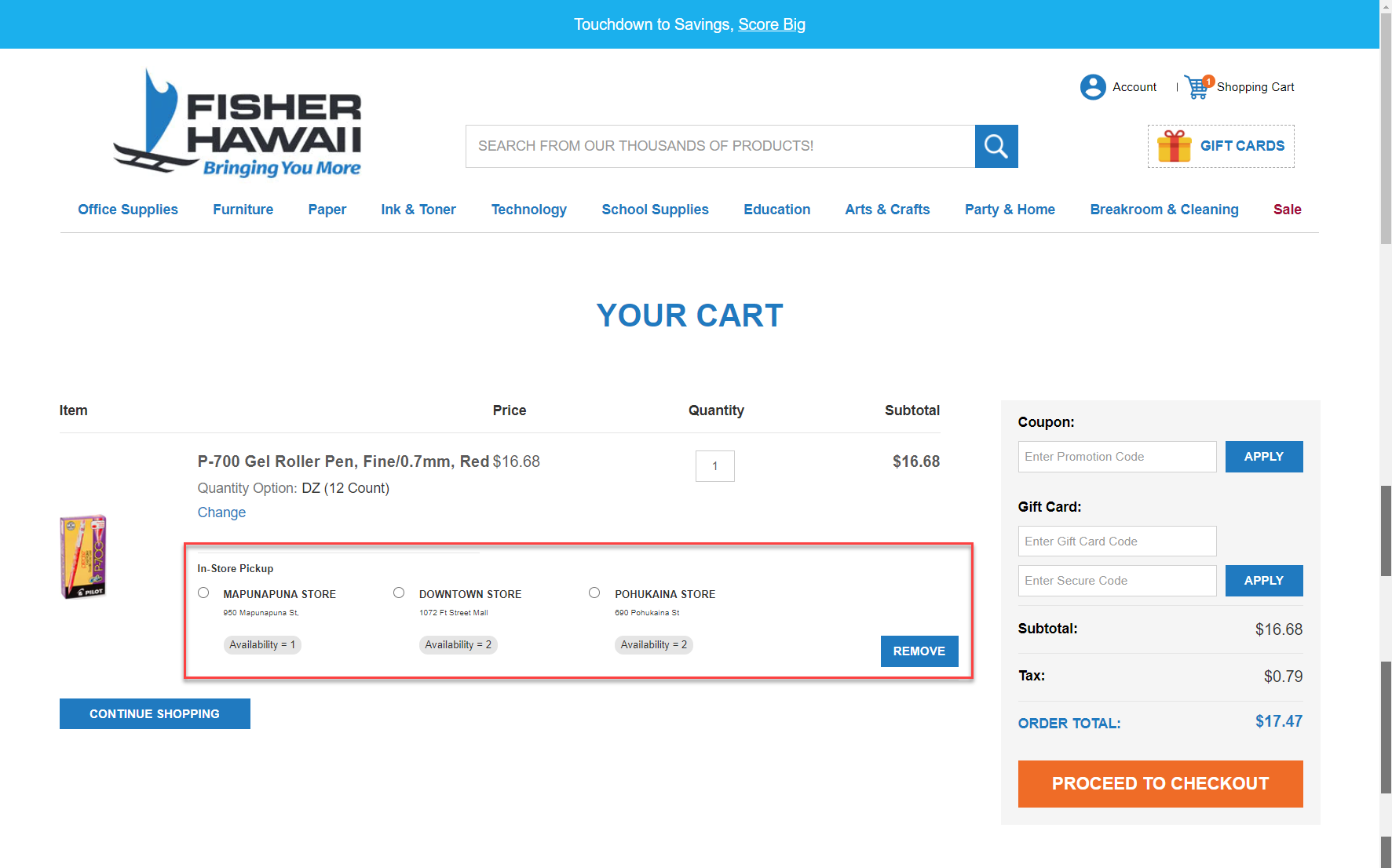 If you have any additional questions, please feel free to get in touch with Modern Retail with a support request.