Overview
Once you've given us your basic Magento information, we still need some more details about your Magento site. Luckily, for this step you have a couple options if you're not sure how to fill it out: if you were able to fill out the previous form (Magento Basics) Modern Retail can log in and find most, if not all, of this information for you. If you want us to finish this step for you, contact your Project Manager so we can get things started. Alternatively you can fill it out yourself, or contact your IT professional for assistance.
Additional Magento Information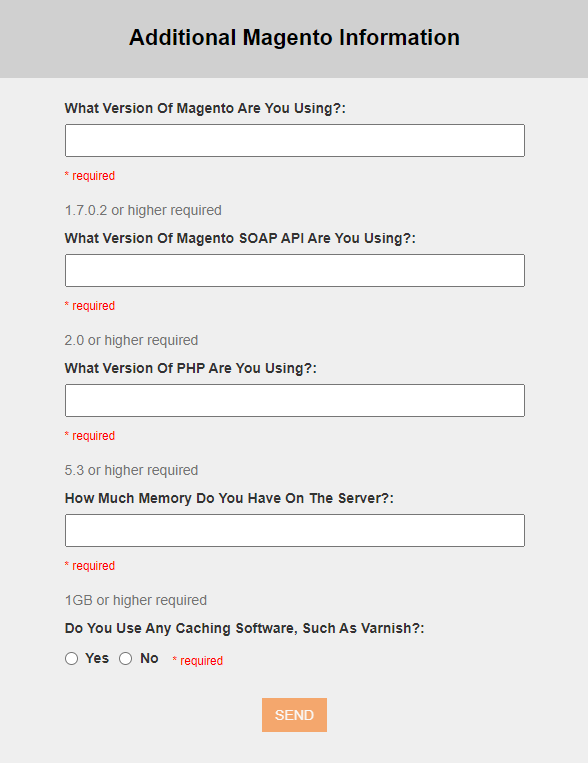 Most of the information we require here concerns technical details about how you're working with Magento. We need this info to fine tune our Integrator to work perfectly between your Magento site and your POS/ERP System.
Again, if you're unsure about how to fill this out, please reach out to your Project Manager for assistance, and we can take care of it. Your IT professional may also be able to provide input here.