Overview
One of the first big steps we need to take for your project is collecting information about your Magento installation. Depending on your business, you may need to get in touch with your IT professional for help filling this out.
Magento Basics
We need two sets of basic information from you before we can begin on your project: The admin address, username, and password for your Magento website, and the server address, username, and password for your SSH server.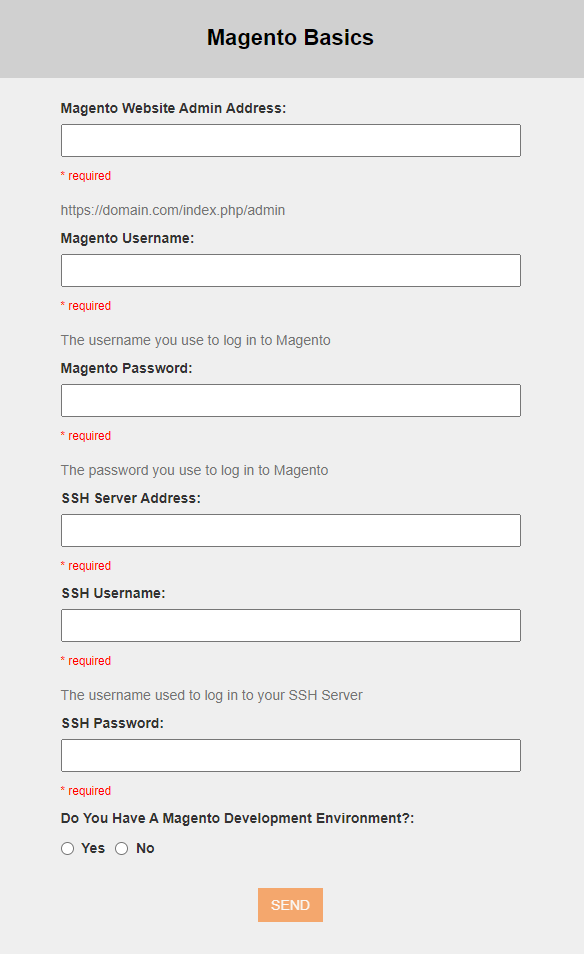 If you're unsure about how to correctly fill this out, we highly recommend contacting your IT professional.
Once you've filled out the required fields, click on the Send button at the bottom of the form. If you need to change a username or password later, you can return to this form and tweak the relevant information (just be sure to hit Send again when you're done).
If you have any further questions, please feel free to get in touch with your Project Manager using the messaging feature in the Onboarding Center.