Overview
During the initial setup of our Integrator, we'll ask you for a whole host of information about your Counterpoint installation. While we recommend that you get in touch with your Counterpoint reseller to assist in filling this information out, this article will have some tips about how to fill this out quickly, so we can get things rolling as soon as possible.
Additional Counterpoint Information
The second set of fields we'll ask you to fill out during the onboarding process consists primarily of a few different codes that exist in your Counterpoint installation.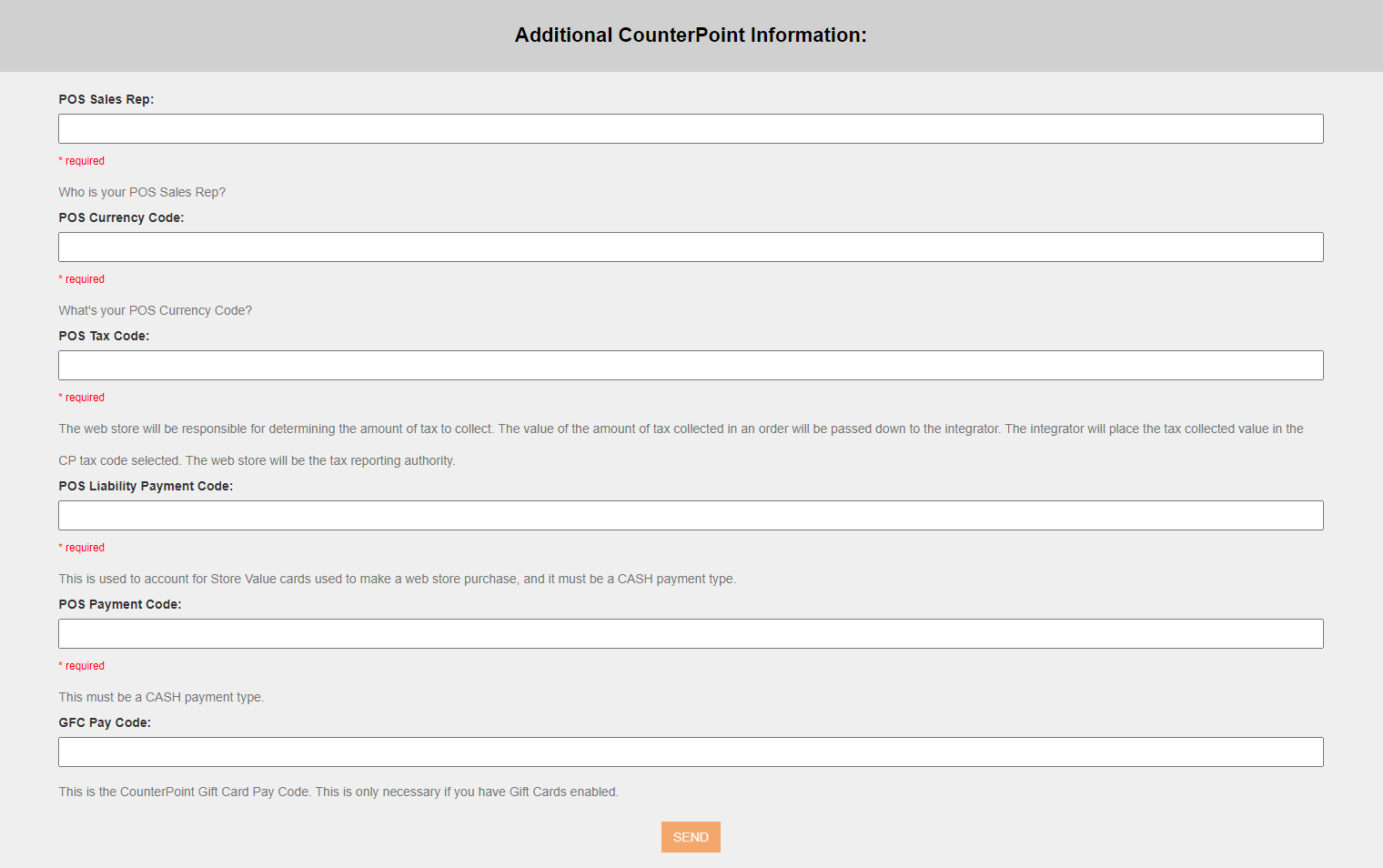 The first field asks for the name of your POS Sales rep. The second field asks for the POS Currency Code; this is probably something like EURO. The third field asks for your POS Tax Code, and the fourth asks for your POS Liability Payment Code. The Liability Payment Code must be a CASH payment type, not a card. The fith field asks for your POS Payment code, which also must be a CASH payment type.
The final text field is for your GFC Pay Code, also known as your Gift Card Pay Code. This is only necessary if you use Gift Cards.
Once you're done filling everything out, hit the Send button at the bottom of the form.
All of this information needs to be exact, so we highly recommend getting in touch with your Counterpoint reseller, IT Professional, or Modern Retail Project Manager to assist in filling everything out.