Overview
One of the features of Curbside & In-Store Pickup is the ability to transfer orders between stores. This means that if a customer makes an order for your Northern location, but then calls to ask if they can pick it up at your Southern location, you can change the order so it's set to be fulfilled in your Southern store. This article will show you how to transfer orders between stores from the In-Store Pickup menu in the Admin Panel.
Transferring Orders
In order to transfer a Curbside or In-Store Pickup order to another store, first you have to go to the Orders page under the In-Store Pickup menu in the Admin Panel.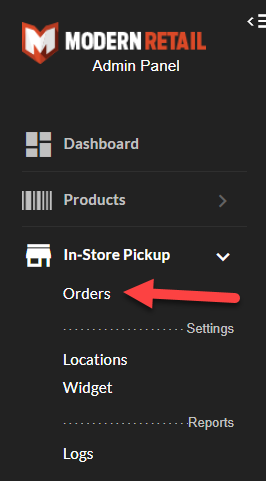 From there, find the order you want to transfer. The orders page allows you to sort by when the order was created, where the order is for, what items are being ordered, and by the name or email of who made the order.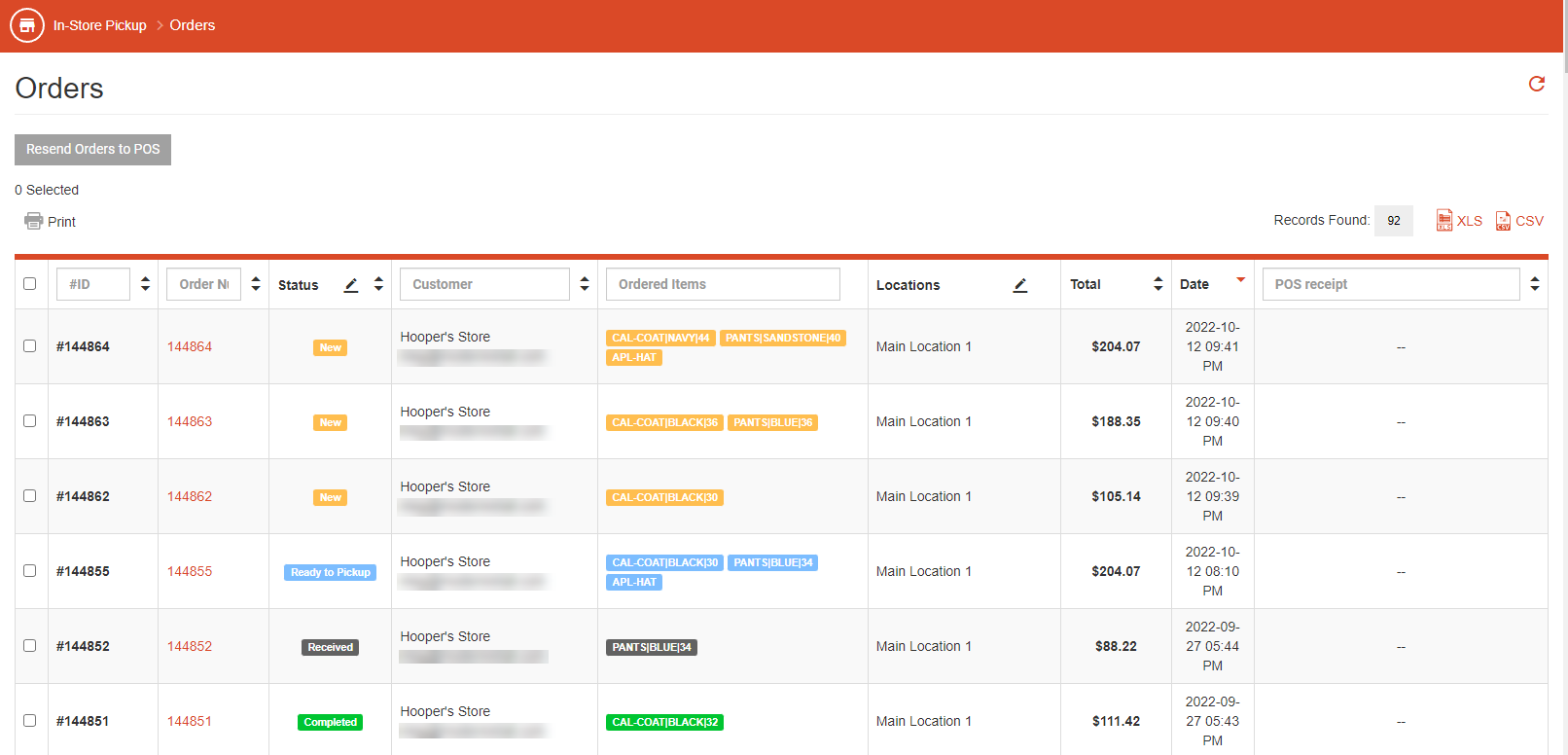 Once you've found the order you want to transfer, click on the number in the Order column, inbetween #ID and Status. Once you've done so, a window displaying the information for that order will show up, seen below: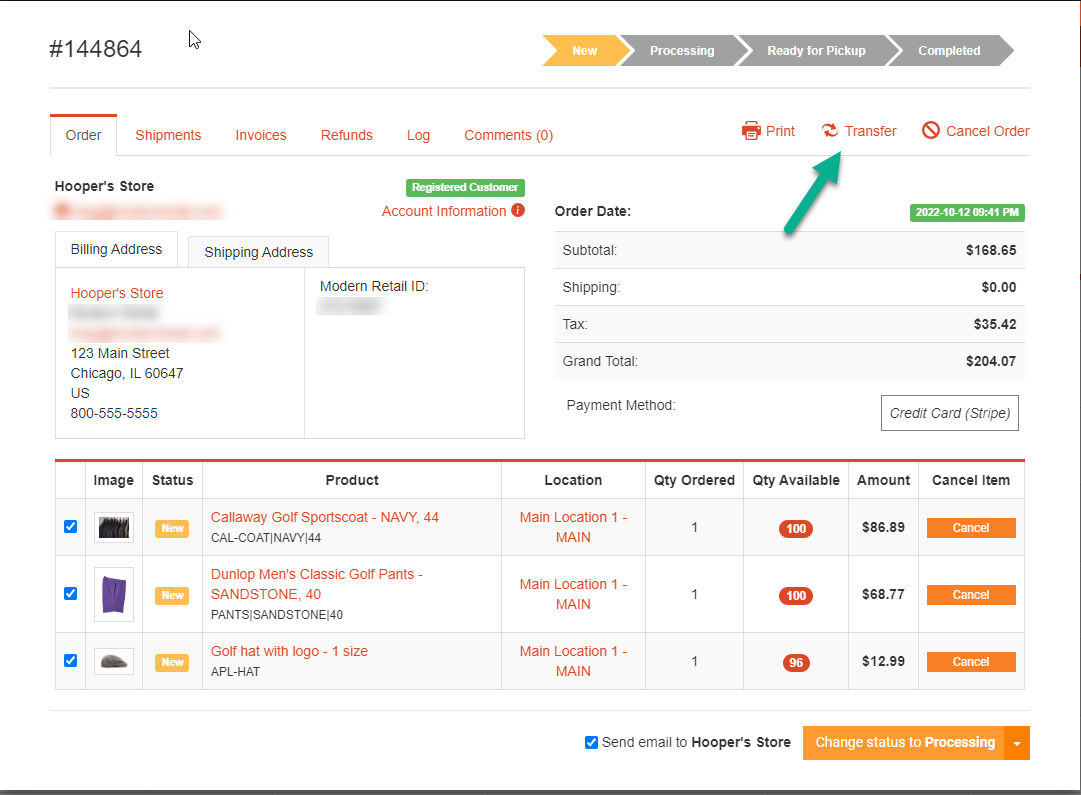 Click on Transfer in the top right to open up the transfer window.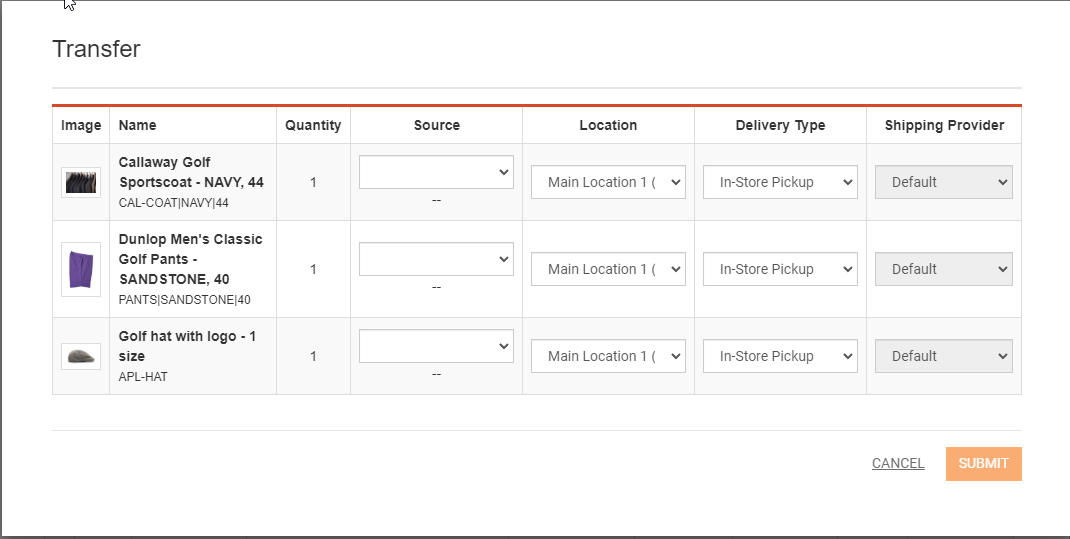 This window is where you can transfer orders between locations. Click on the drop down labelled Location to pick a different location for your order. You can also change the delivery type via the Delivery Type drop down, or the shipping provider from the Shipping Provider drop down. Once you're satisfied with however you've changed the order, click Submit to finish the process.
If you have any further questions, don't hesitate to submit a support request.