Overview
Modern Retail's Curbside Pickup feature allows for both customers and employees to make comments on orders. These can be helpful to either provide your business with additional information about the order, or to remind the customer of a pickup. This article will walk you through reading and leaving comments on In-Store Pickup orders.
Finding Comments
Comments can be found from the Orders page under In-Store Pickup.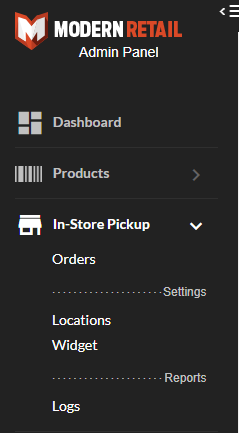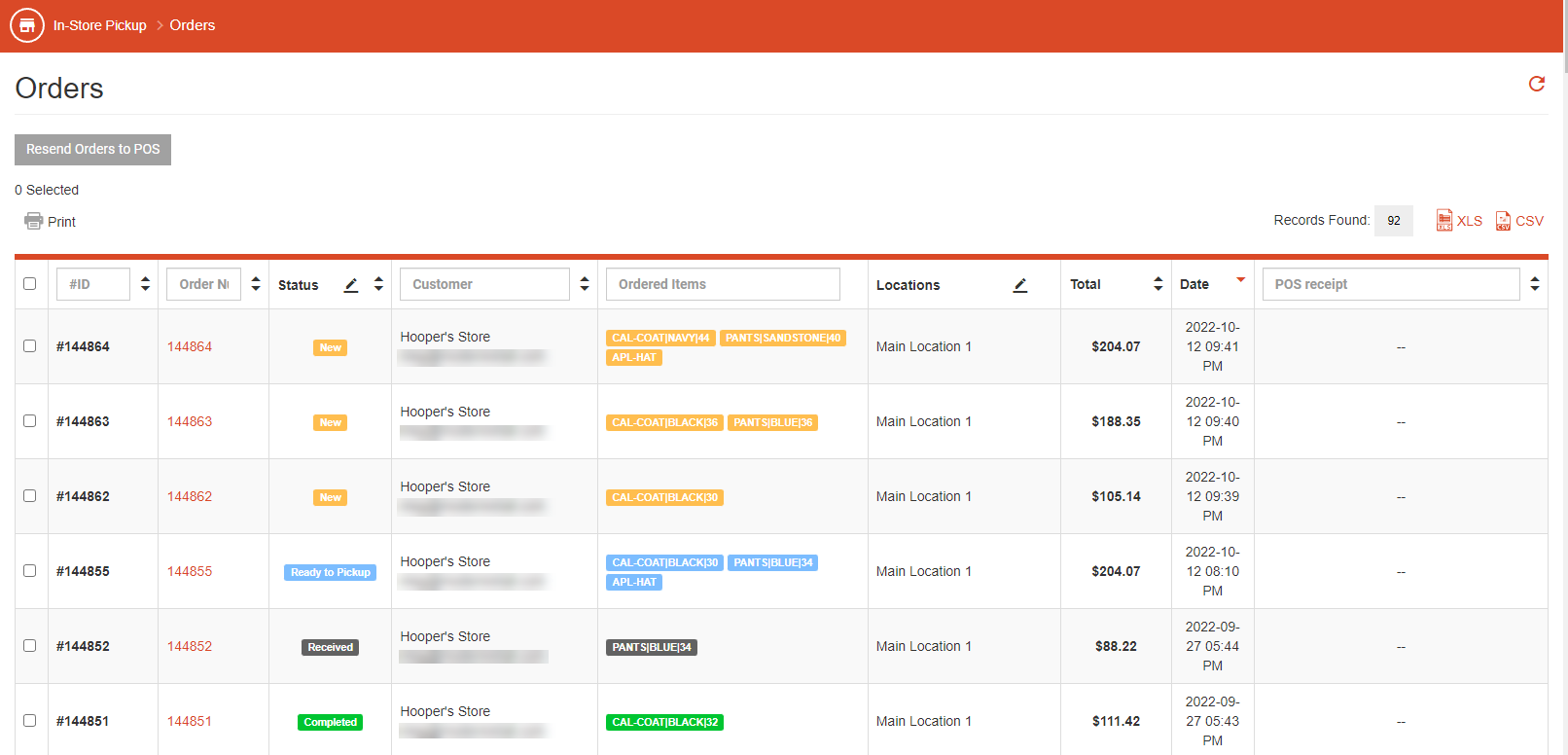 The orders page displays all in-store pickup orders. You can read more about this page here. To find comments, click on the Order Number for the order you want, and from there, click on the Comments tab from within that window.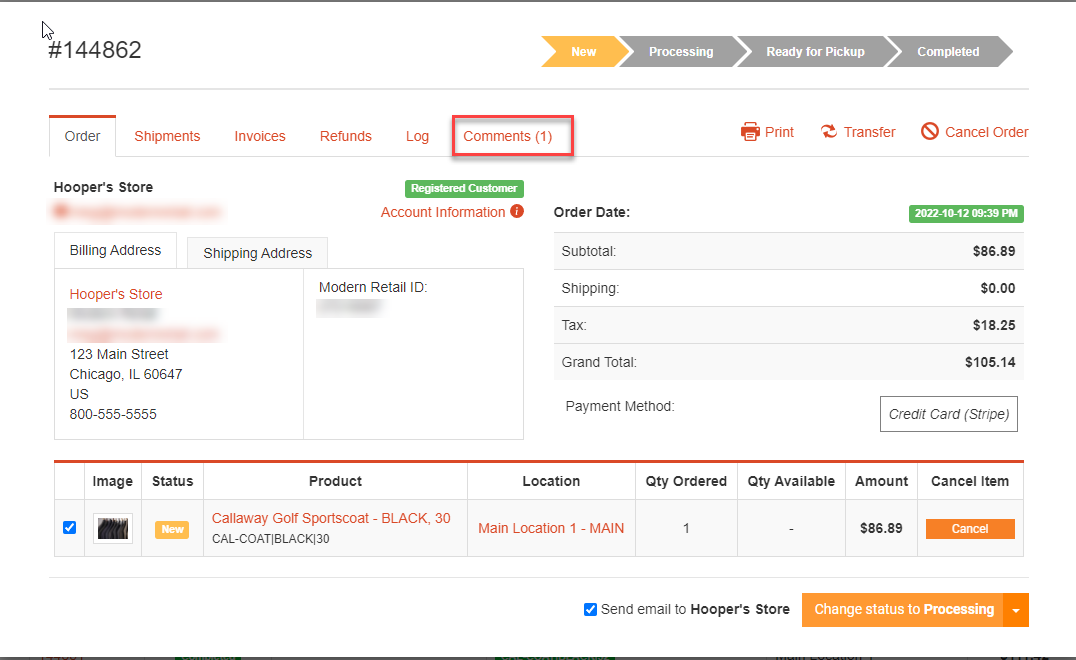 Now that you're on the comments tab, you can see any comments that have already been made, and you have the option to make new comments.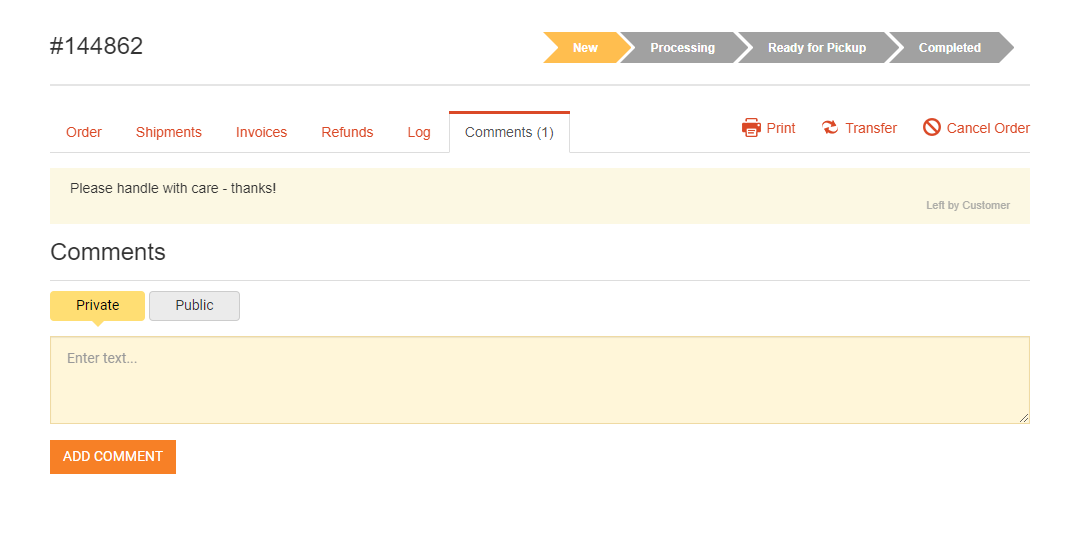 Comments in the top row are comments left by the customer. Below that are comments left by your staff. Private comments can only be seen by staff, and are marked in yellow. Below existing comments you'll have the option to add new comments; you can choose to make Private or Public comments by clicking on the respective buttons. Public comments will be visible to the customer; additionally the customer will receive an email with that comment. Click Add Comment when you're done writing to publish your comment.
If you have any further questions, please don't hesitate to submit a support request.