Overview
One of the main steps for configuring Curbside & In-Store Pickup is entering the store locations you want Curbside or In-Store Pickup to be available for. During the integration process, Modern Retail will add your locations for you based on the data in your POS system, but it's up to you to fill out the details. This article will walk you through that process.
Configuring Locations
You can view the locations Modern Retail has already added on the Locations page under In-Store Pickup in the Admin Panel.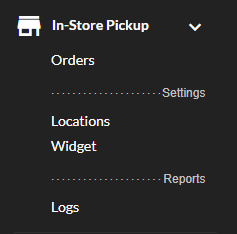 The Locations page is where you can edit Curbside & In-Store Pickup Locations and manage which users are assigned to which stores. You can learn more about the In-Store Pickup pages in the admin panel here.

From this page, you can click on the name under Middleware Locations to pull up the window for that location.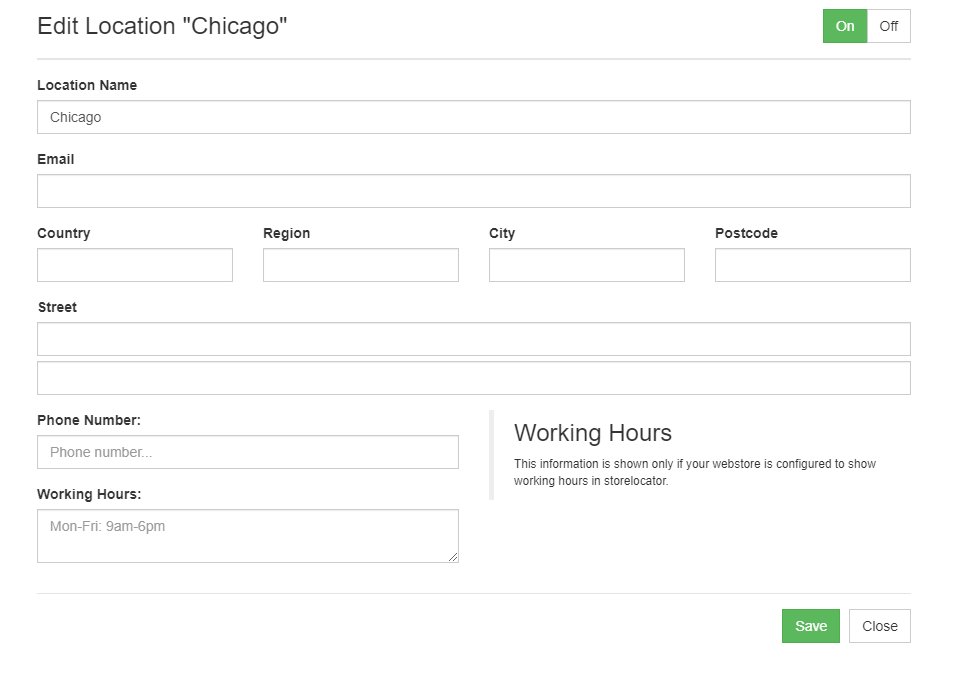 Here is where you should fill out any and all information pertaining to your in-store pickup locations. Enter the pertinent information for the store in question in the relevant fields. The Email field is where you should enter the email address you want to receive in-store pickup notifications for that store. We recommend having a different email address for each individual location.
The Country, Region, City, Postcode, and Street fields should likewise all be filled out with the information for whichever location you're configuring. Same for the Phone Number and Working Hours fields. While the Phone Number you enter will be visible on your website next to the relevant Location, Working Hours will not be, unless you ask for your webstore to be configured that way.
When you're done here, hit the Save button to finish configuring your Curbside Pickup location.
If you have any other questions, please submit a support request!