Overview
Sometimes, life throws us a curveball. A customer may place an order, and then suddenly require that it be delivered to another address, or maybe shipping an item from a certain location is no longer possible. Luckily, Modern Retail's Local Delivery feature allows you to transfer orders between stores and delivery services, so you're always prepared for any eventuality. This article will show you how to transfer orders, and what your options are when moving orders around.
Transferring Orders
In order to transfer an order, you first need to get to the window for that specific order. You can do this by first going to the Orders page under Local Delivery in the sidebar of the admin panel, pictured below.
The Orders page shows any and all Local Delivery orders made through your site. You can scroll through the list to find the order you want to transfer, or use the search fields at the top of each column.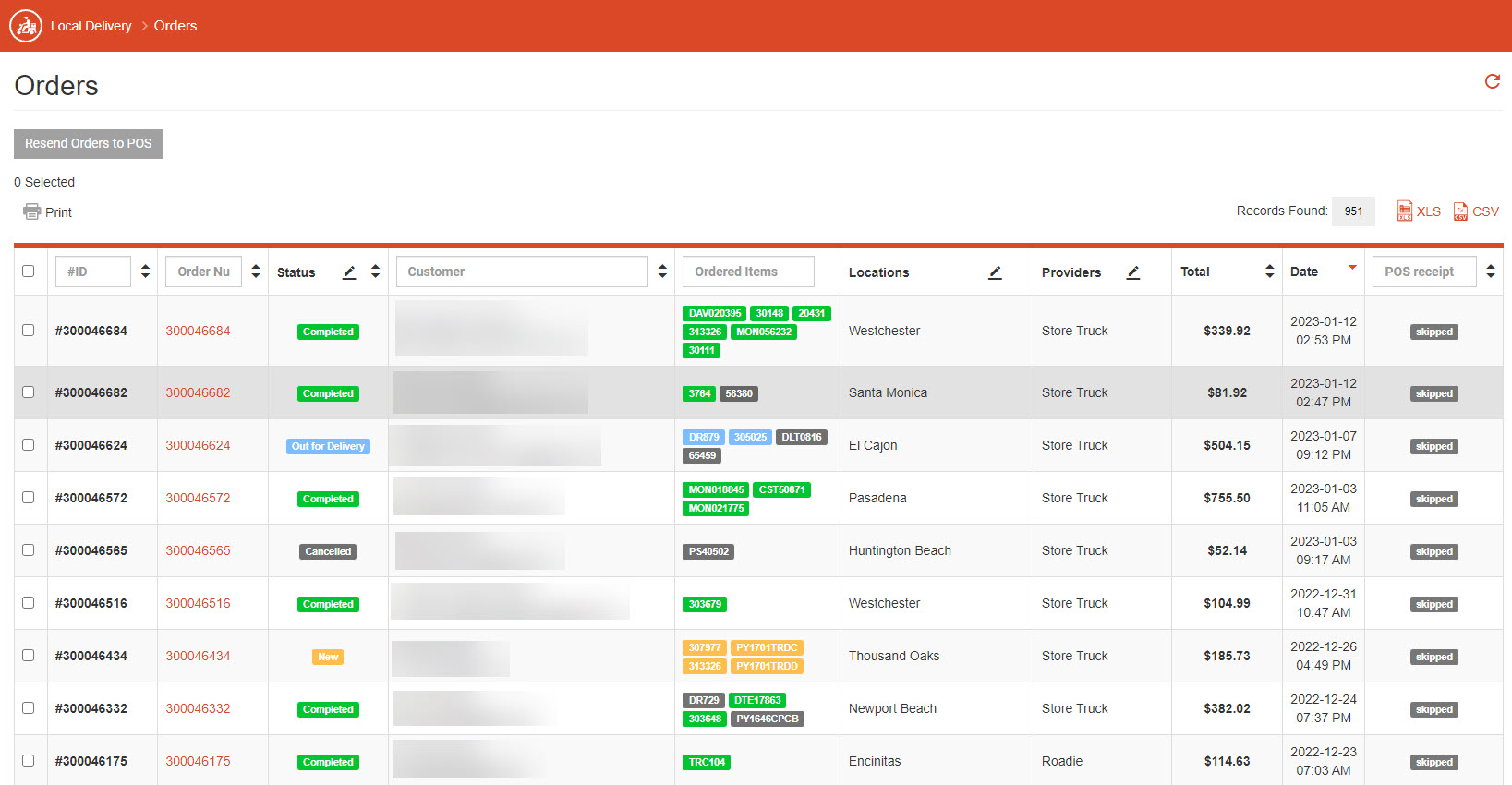 Once you've found the order you want, click on the Order Number, located between the Status and Ordered Items columns. This will bring you to the window for that specific order, pictured below:
To begin transferring items, click on the Transfer button in the top right, between the Print and Cancel Order buttons.
This will open up a window showing each item in the order, and a series of dropdowns.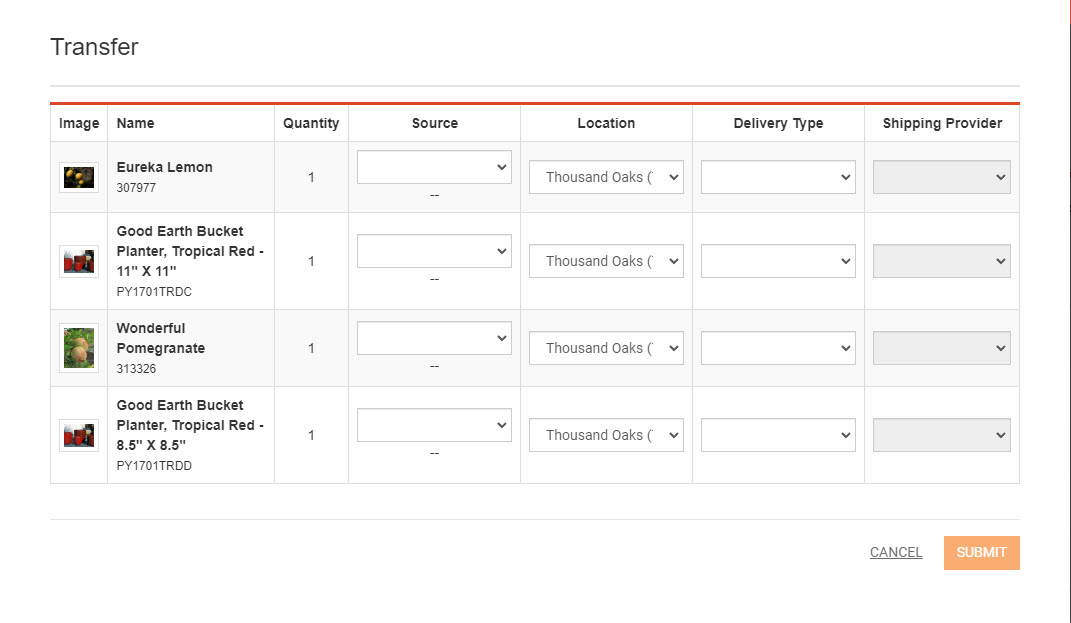 The first two dropdowns let you pick the product source, and one of your store locations. The third dropdown lets you pick the delivery type; if you have In-Store Pickup enabled, you can change an order from Ship From Store to In-Store Pickup. The final dropdown lets you choose your shipping provider.
Once you've made the changes you want for your order, hit Submit to finish the process.
If you have any further questions, please don't hesitate to submit a support request.