Overview
Local delivery provides a lot of potential customization for how you handle local orders. This article talks about what you can do with Local Delivery, and how you can manage those options to best suit your business.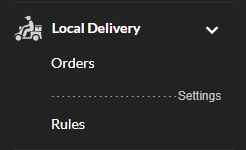 Orders
The first option under Local Delivery is Orders. The orders page shows all local delivery orders made with your site.

Here you can see the order ID, the current status of the order (New, Processing, Out For Delivery, or Completed), the name and email address of the customer who made the order, the Product ID of what they ordered, where the order is being delivered from, the price, and when the order was made. Interacting with the search fields at the top of each column allows you to sort by those fields, so you can look at only completed orders, or only orders from certain locations.
Clicking on the Order number (inbetween #ID and Status) will bring up the information for that order, pictured below.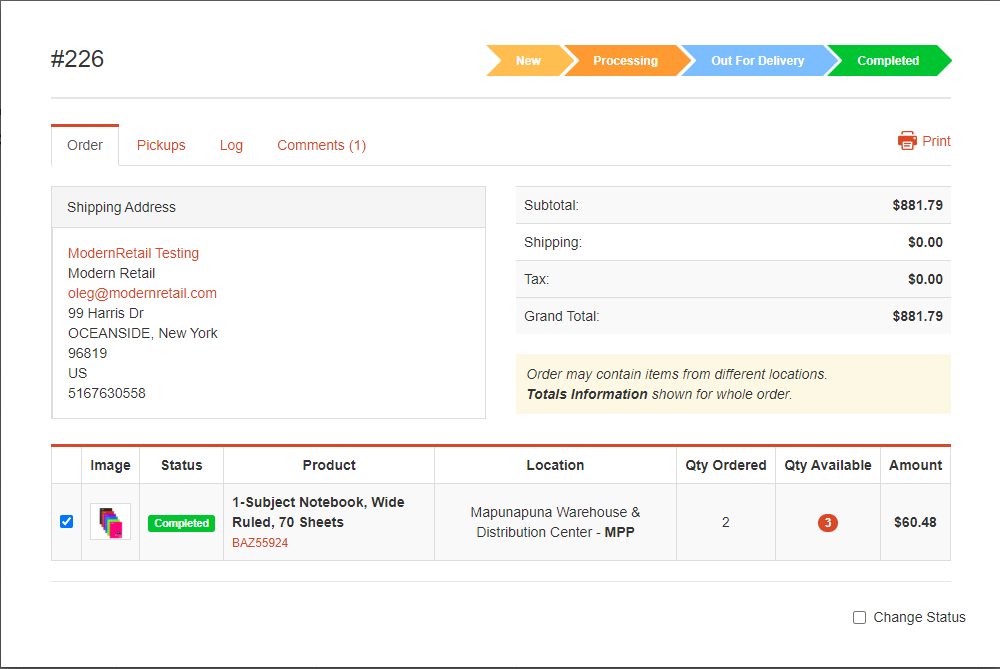 This page will let you see the shipping address for the order, the specific items ordered, any comments made in the Comments tab, and, after the order's been shipped out, the details of the pickup from the Pickups tab.
Rules
The other half of managing Local Delivery is the rules page. Pictured below, rules allow you to determine how Local Delivery works for you.

The rules page might look intimidating, but it's actually pretty simple! You can click Add New Rule or Edit to get an idea of what your options are.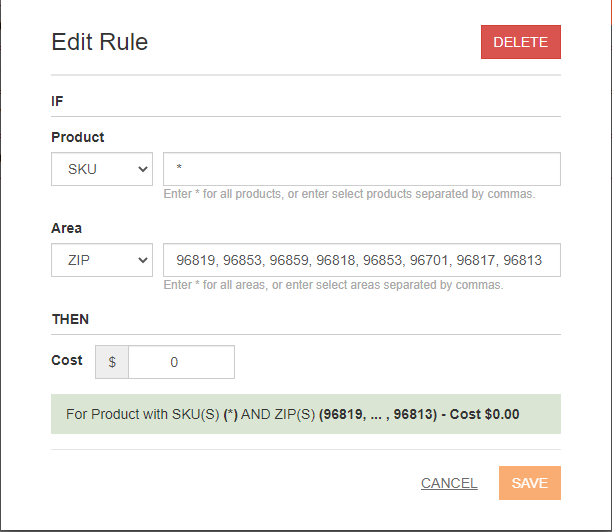 Basically, rules are just an If>Then statement that affects how Local Delivery works. For example, this rule says "If any product is being ordered to these ZIP codes, then shipping costs $0.00". Let's look at another example for how this might work if we wanted to be more specific than "all products":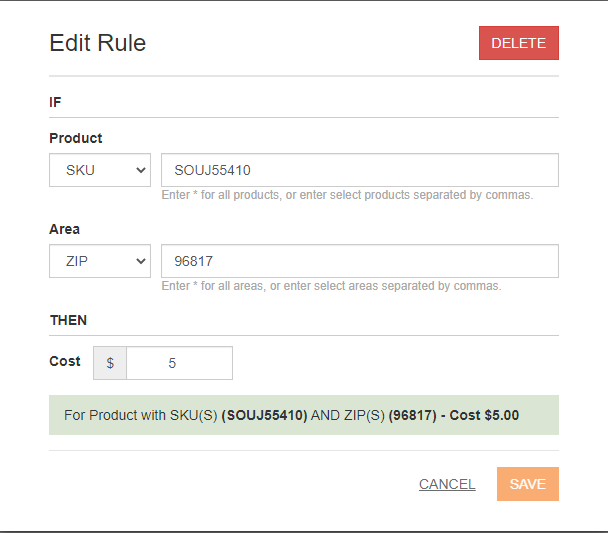 This rule states that "IF product SOUJ55410 is being ordered to the ZIP code 96817, then shipping costs $5." Using this system, you can charge more for local deliveries that are further away, or that involve certain products.
If you have any questions about the ins and outs of Local Delivery, or you want it enabled on your site don't hesitate to send us a support request!