Overview
Once you've found the ticket you want to look at from the Tickets page, clicking on the Subject of that ticket will lead you to that ticket's page. This article explains what you can do from there.
Finding Your Ticket
To begin with, you can search for tickets from the Tickets page in the Admin Panel.

Once you're there, you'll be able to view and search for any support request you've made to Modern Retail. This article has more information about how to find a specific ticket in our system. After you've found the ticket you're looking for, click on the Subject field for that ticket.

From there, you'll be transported to the page for that specific ticket.
Viewing Your Ticket
Once you've clicked on the subject field for your ticket, you'll be shown a page similar to what's pictured below. Here you can see any response Modern Retail support has made to your request, and reply to our support agents using the Comment field.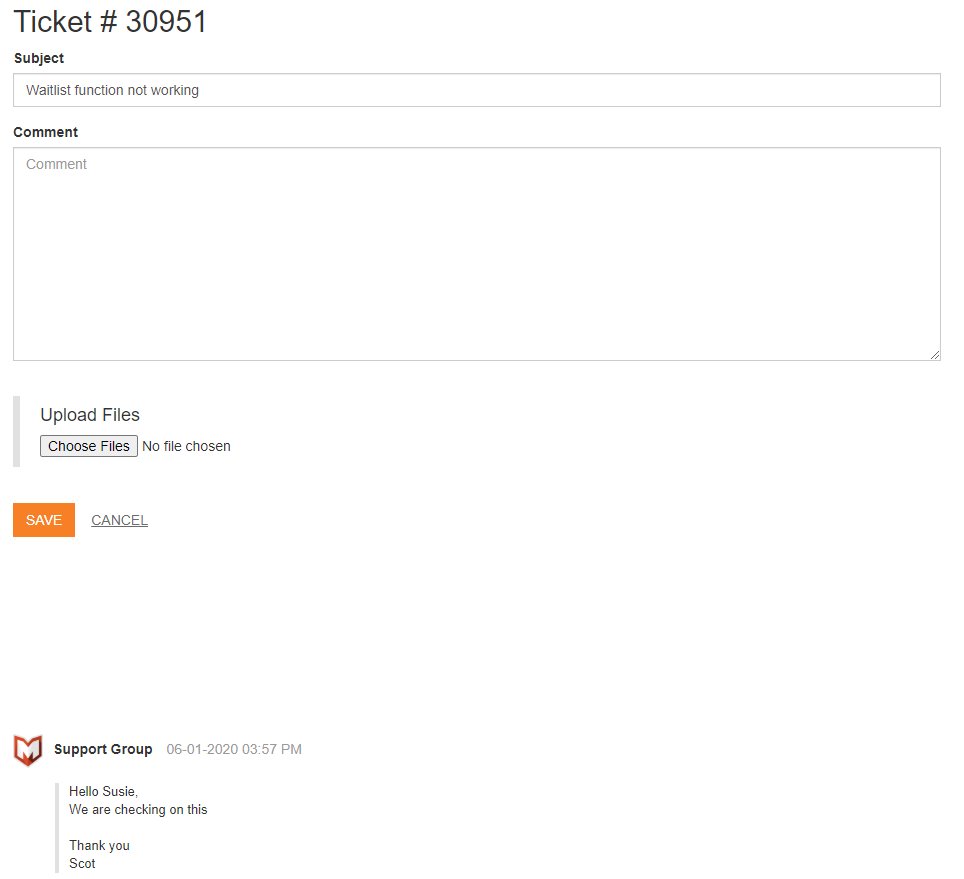 If you submit your ticket, and then realize you have additional information after submission, don't be afraid to add another comment before one of us gets to you!
Click Save when you're done in order to post your response.
If you have any additional questions, please feel free to submit a support request.