Question
I'm using your integration to sell and redeem Counterpoint gift cards from my website. How do I set up the pay codes in Counterpoint? Thank you for your help.
Answer
There are two parameters you'll want to set up in Counterpoint to make sure pay codes work correctly with your gift cards:
Pay code

The Pay code can be anything you want in Counterpoint. Typically, we see this as Gift Card or simply GC.

Pay code type

The Pay code type in Counterpoint must be set to Gift card.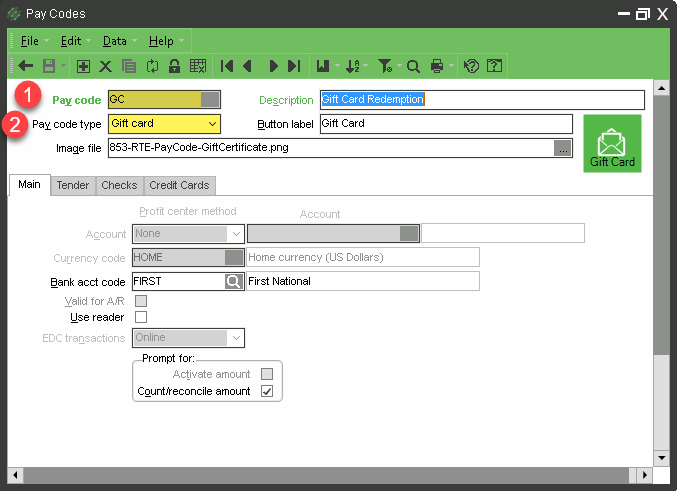 Please let us know if you have any other questions by submitting a support request in the Admin Panel. Thank you.