Question
Is there something in your integration agent that controls the sequence for new customer numbers? In other words, will we be able to auto-assign customer numbers through the integration?
Answer
Yes, you can customize the format of the customer numbers by going to Ecommerce Control > Customers in CounterPoint. Simply enter the format you'd like to see in the Next customer # field. Moving forward, any new customers created in CounterPoint by the Integrator will use this customer number format.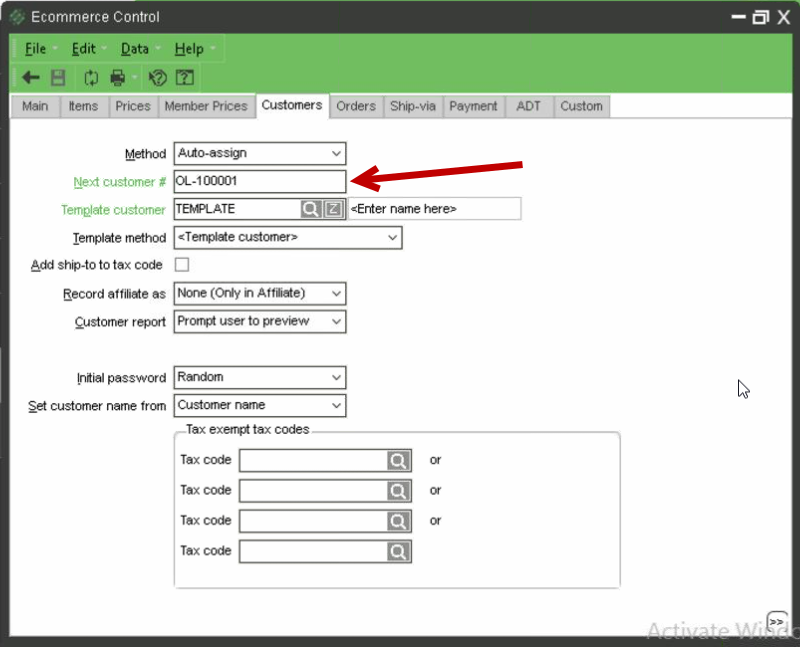 Please let us know if you need anything else by submitting a support request in the Admin Panel. Thank you.