January 3, 2020
Early this morning we rolled out some improvements to the Product Status page. While these improvements include a couple of minor bug fixes, the bigger enhancement is around the speed improvements made to this page. You should now notice a significant improvement in speed when viewing, sorting, and searching for items on the Product Status page. This is particularly noticeable for clients with large catalogs.
Additionally, you'll notice a new Refresh button in the upper-right of the page with a note specifying when the page was updated. Press the Refresh button if you would like the page to show the most up-to-date values.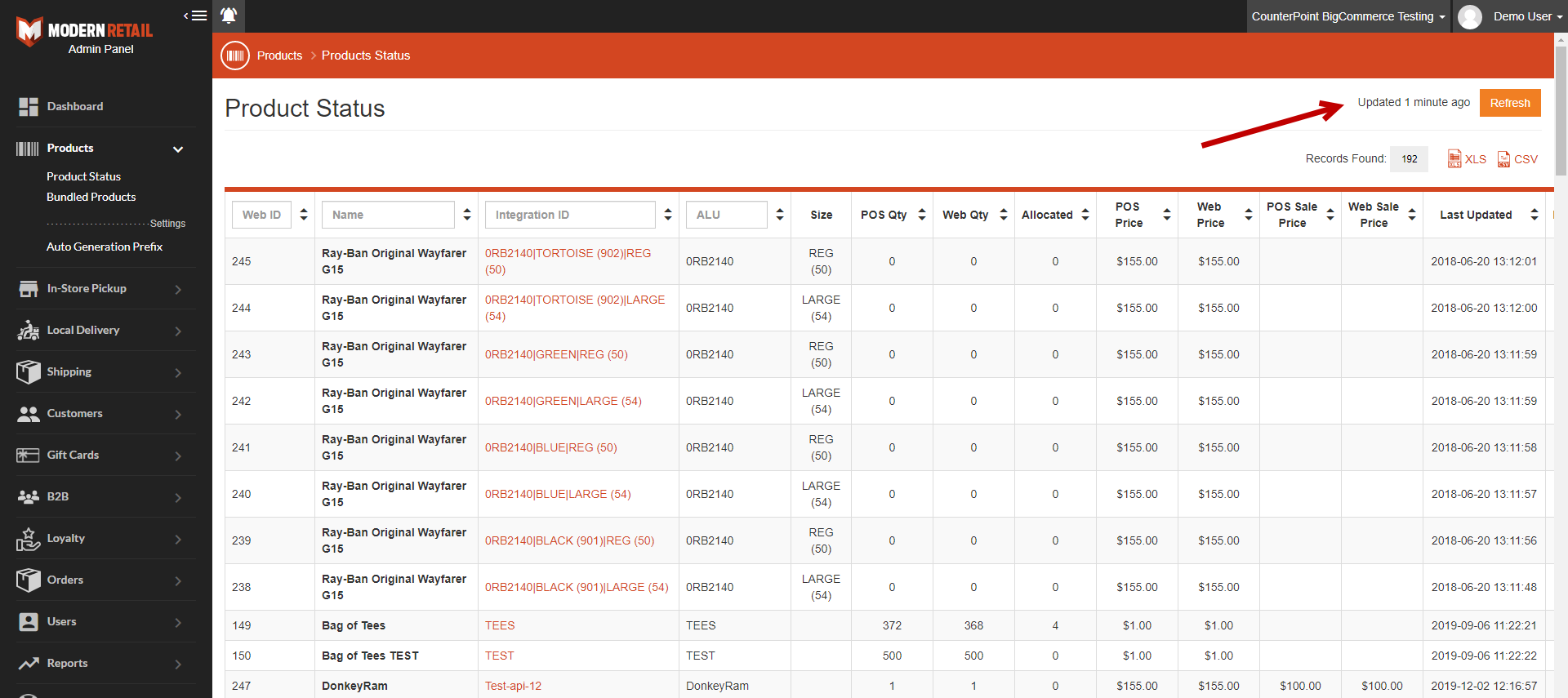 As always, please create a Support Request in the Admin Panel if you have any questions.
Thank you.
Modern Retail