November 27, 2019
Today we rolled out an enhancement to our Gift Card feature, which will require Pins to be entered whenever someone uses their card. Much like the 3 or 4 digit pins on the back on your credit card, Gift Card Pins significantly improve the security around using and redeeming gift cards online.
You can find this new option Under Gift Cards > Settings > Gift Card Pins in the Admin Panel. You'll notice we highly recommend you enable Gift Card Pins for your store. This feature should be enabled even if you don't have a pin number added to the back of your printed "plastic" gift cards today. In those cases, the shopper will be asked to enter their email address to receive their pin before they're able to use the gift card. The consumer will of course automatically receive a pin whenever they purchase a gift card from your website.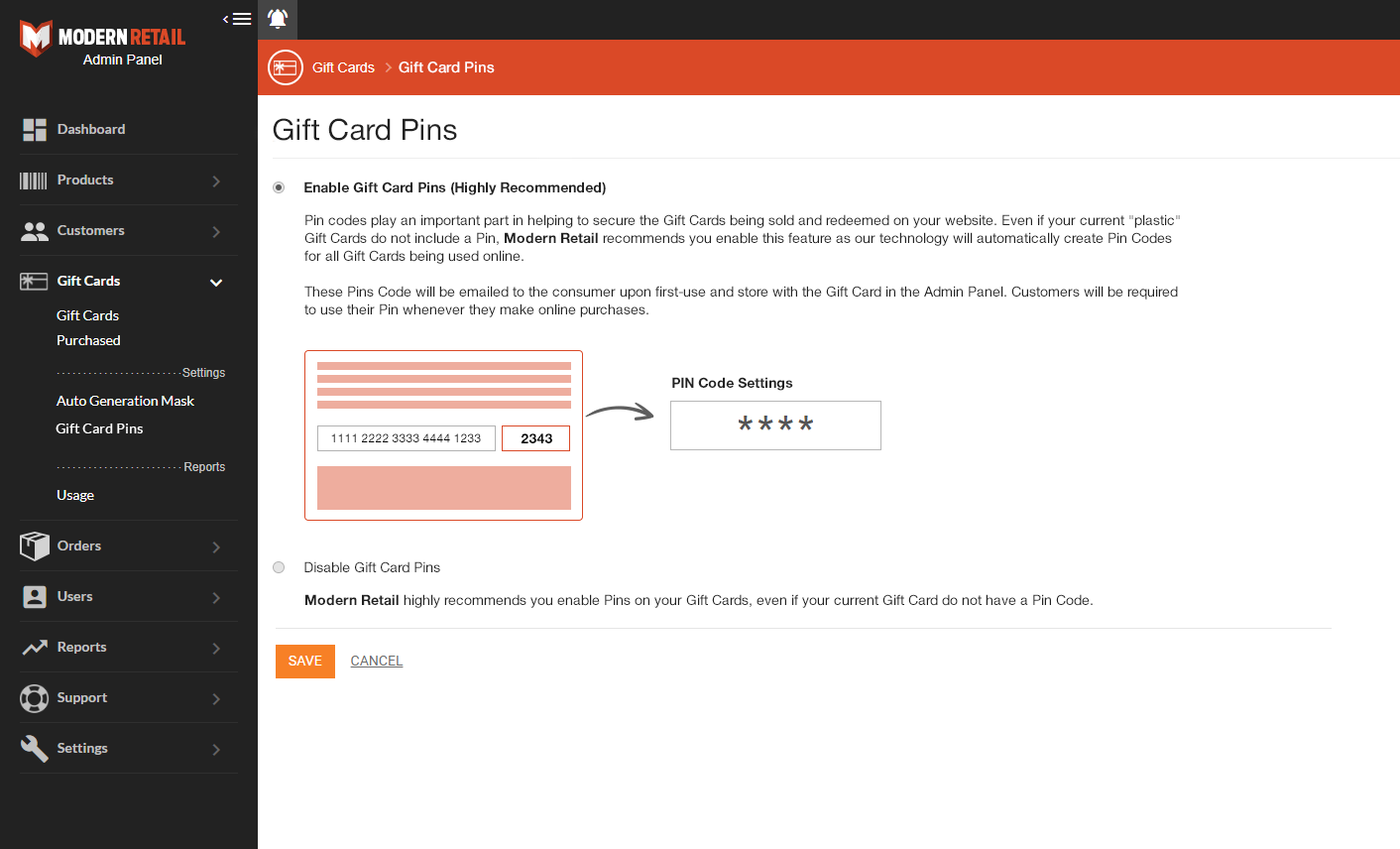 As always, please create a Support Request in the Admin Panel if you have any questions.
Thank you.
Modern Retail