Overview
Modern Retail can integrate NCR Counterpoint's Gift Cards with your BigCommerce, WooCommerce or Magento (v1 or v2) website. What's amazing about our gift card integration is you can sell and redeem Counterpoint gift cards online; so whenever you sell a gift card online, it turns into a Counterpoint-based gift card. Customers can also come to your BigCommerce, WooCommerce or Magento website to redeem those gift cards from Counterpoint.
Website Integration
Modern Retail will do all the heavy lifting to integrate gift cards into your shopping cart and checkout. Our widget technology allows us to easily drop the code into your website, so customers can use and redeem their gift cards online. Gift cards redemption can be added to both the shopping cart and checkout, allowing customers to enter their gift card at either point of their checkout journey. Additionally, consumers can also check their balance anywhere on your website such as the shopping cart, checkout or "my account" page.

Gift cards can be sold in any denomination, and are simply another product in your catalog. Modern Retail will assist you in the configuration of these gift card products during the onboarding process.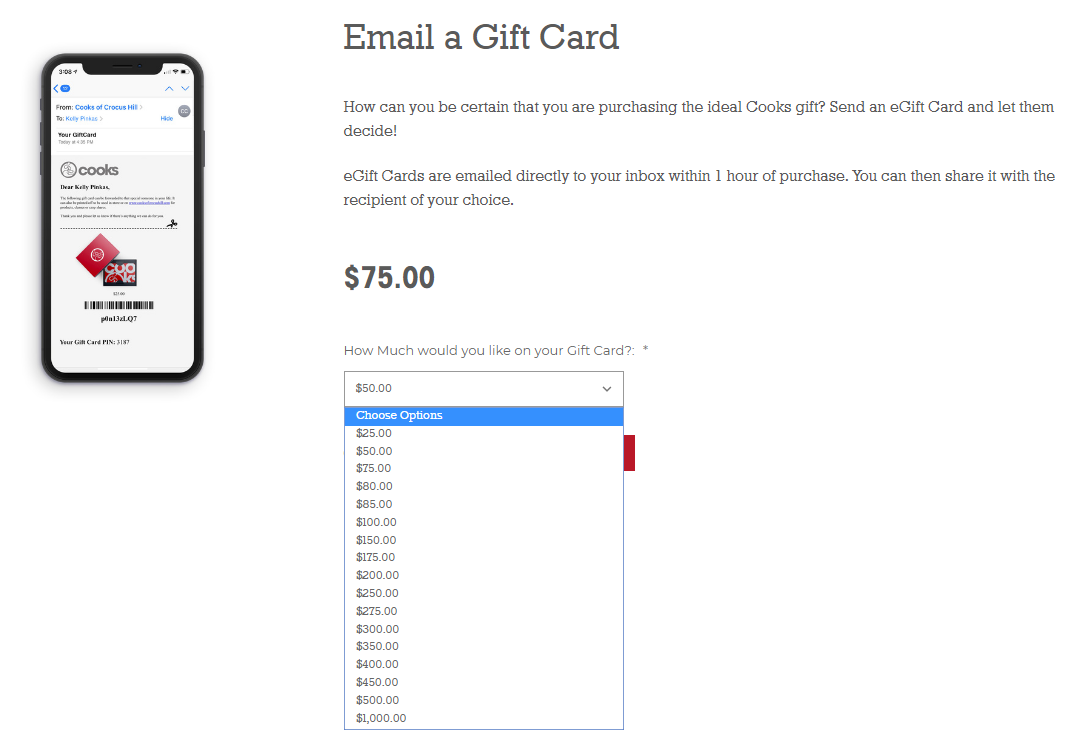 eGift Cards
Consumers will receive an eGift Cards moments after they purchase a gift card from your website. This eGift Card is emailed to them automatically from our Admin Panel, and includes a legitimate gift card number from Counterpoint. We'll also imprint a barcode on the email, allowing the customer to print it off and use it in-store. Of course, customers are also able to immediately use this gift card toward purchases on your website.
As you will notice, the email address used to deliver these gift cards can be branded to your store. You can also add a customized message at the top and bottom of the email.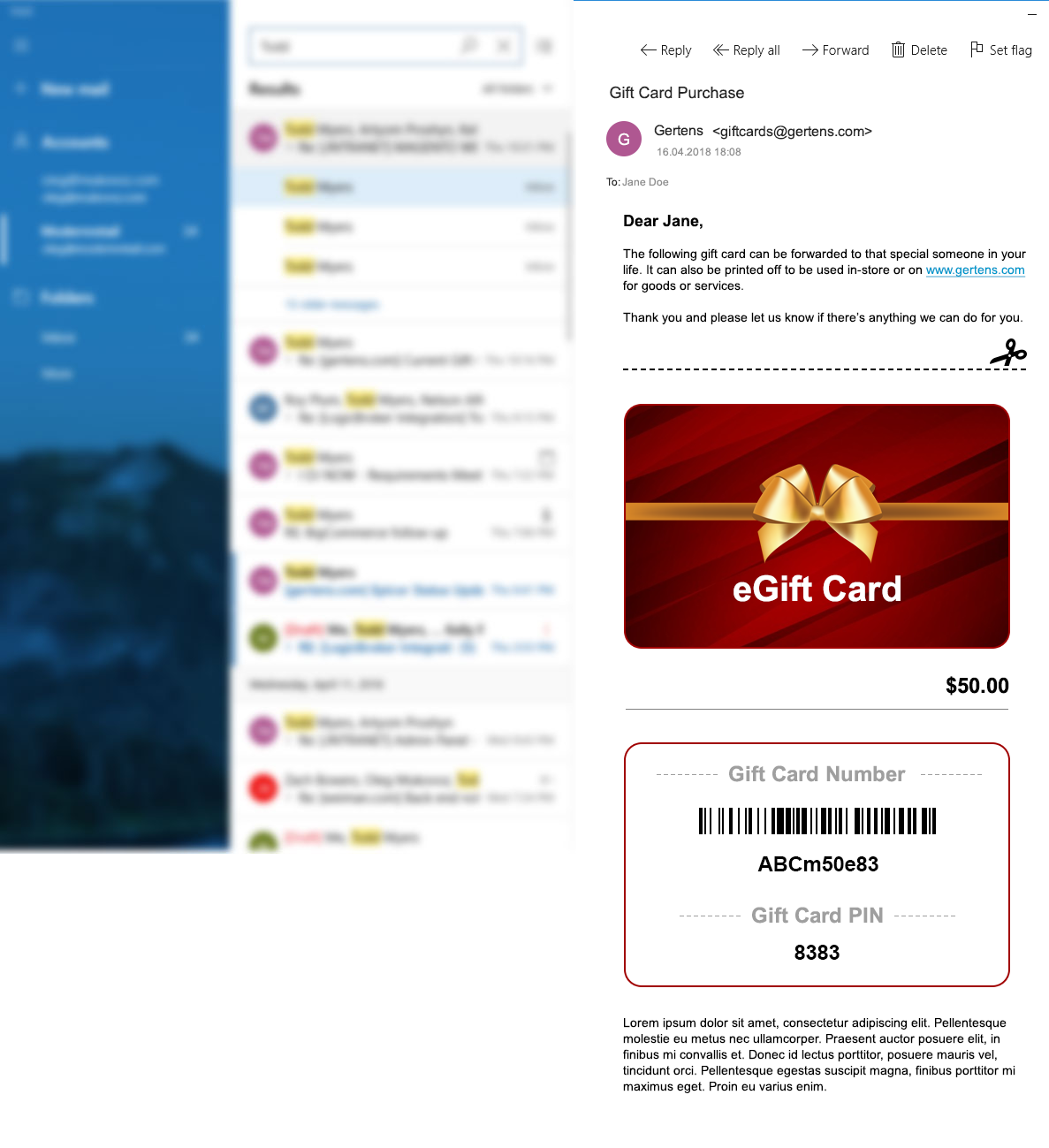 Configuration
eGift Cards can be configured as products either in Counterpoint, or in your ecommerce platform; whichever is easier. This allows for greater flexibility during the setup process, meaning you can get your egift cards ready & available ASAP.
Admin Panel
All gift card information from Counterpoint will also be uploaded to Modern Retail's Admin Panel for quick and easy access. Here you can see which gift cards are being used, the orders they were used on, the gift cards that were purchased online, and see their usage. Additionally, you can easily resend the eGift Card emails to your customers, when they've lost or misplaced these messages.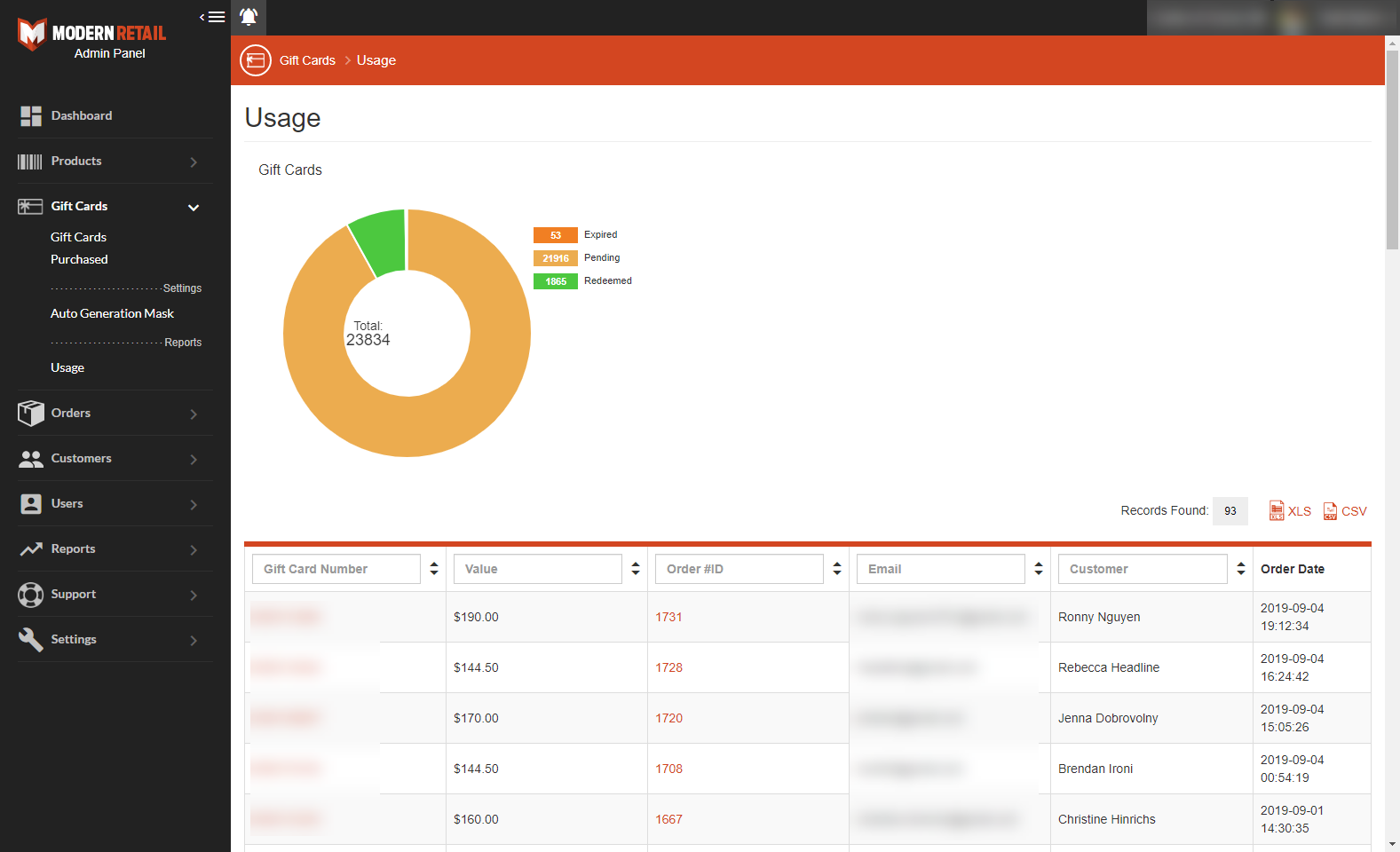 Protecting you and your customers is Modern Retail's top concern. Modern Retail has a unique feature that allows you to assign pin numbers to all online gift cards. These pins are automatically generated at the time of purchase for a gift card. However, they can also be used on all gift cards from Counterpoint, even if your current plastic gift cards do not include a pin number. While these pins are not useful when gift cards are used in-store, they are extremely useful online, and help to safeguard your gift cards.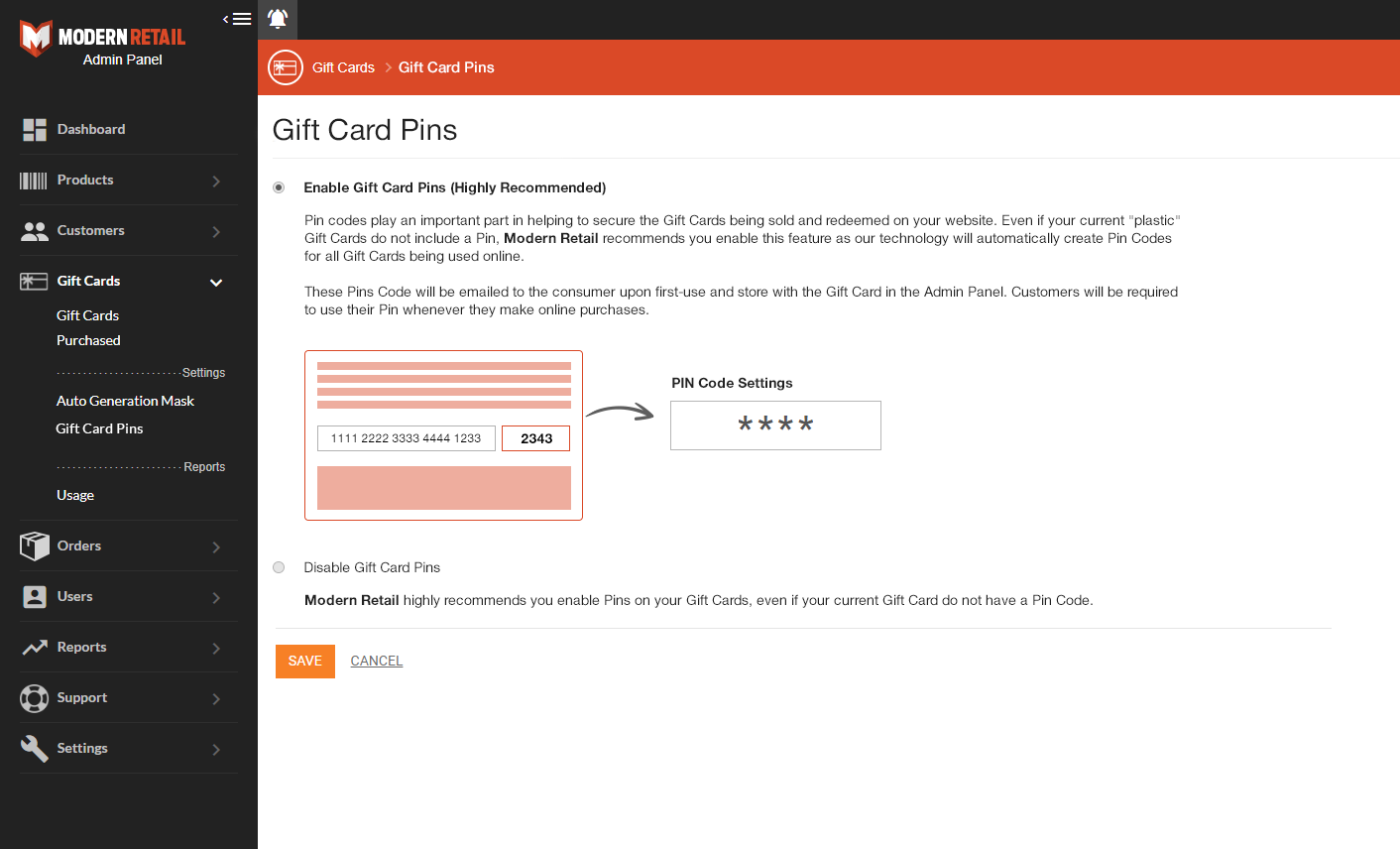 If you would like to add this gift card integration to your store, simply submit a Support Request from the Admin Panel and we'll help you out!