Overview
There are two ways you can add a new product category in BigCommerce. The notes below will show you how.
Option 1
Log into BigCommerce > Products > Product Categories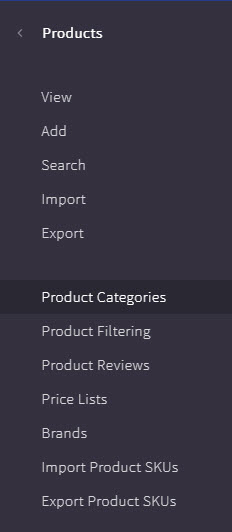 Click "Create Category" at the top of the page.

On the next screen, enter your category name.

The URL will auto-populate based on your product name. Modern Retail does not recommend over-riding this feature.

Depending on your site's design, the description field can be used for content, images or brand logos. This type of content is great for SEO and will typically display on the top of the category page.

If appropriate, select what category your new category should be a sub-category of.

You can ignore the Template Layout File field and Sort Order. If either of those are an option your project manager will provide directions on how to use either field.

The Default Product Sort can be used to change what order your products within this category are displayed. Typically you want to use the Store Settings Default but there may be times when a category should be sorted differently than the Store Settings; in those cases you can control the display from this setting.

Category Image is used to upload an image to your category. You may choose to upload a banner image to make your category a landing page of sorts; those images are uploaded here. You can only upload one image in this space.

Search Engine Optimization section will auto populate based on your category name and description.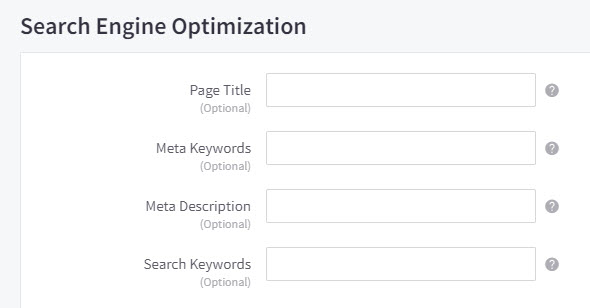 Option 2
In addition to adding categories from Product Categories in the menu; you can also add categories while performing product edits. This method is a "quick add' method and you have limited options when creating the category. Here's how.
While editing a product, navigate to the categories section.

Click "Add Category" on the far right of the screen.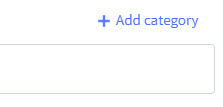 In the modal window, name your category and assign the parent, if appropriate.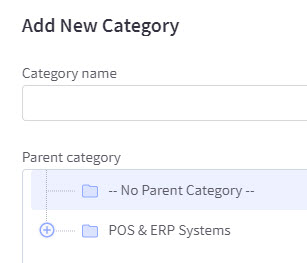 Click "Done" after adding your category.

Your new category will be available for further edits (Description, display order changes, and category images.) in the Product Category menu.