Overview
The Customers section in the admin panel is where you can see all customers who've placed an order on your site. This article will detail what you can do in the Customers tab. Please note that this feature is only available for certain integrations.
To open the customers section, go to the menu on the left and select Customers->All Customers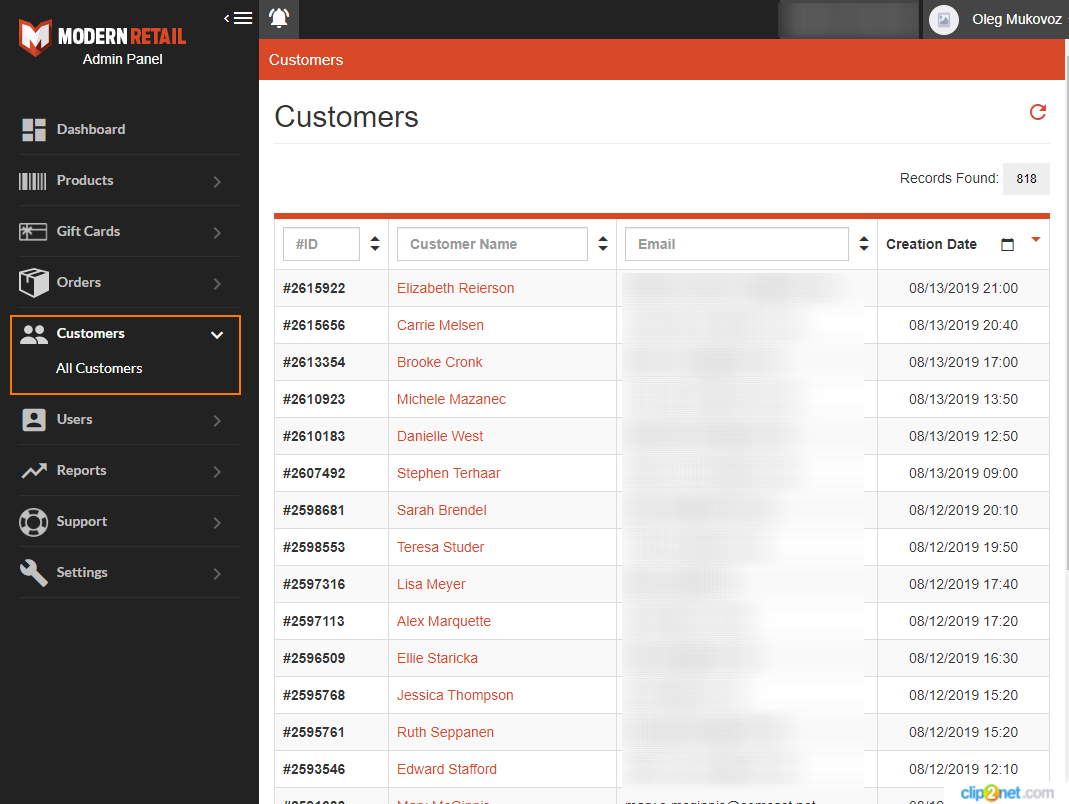 New customers from orders are automatically listed here as soon as they make an order. You can search for specific customers by name, email, ID, or when they placed their first order by interacting with the search fields at the top of each row.
By clicking on the customer name, you can see details such as addresses and identifications. We hold all addresses customer have used across all orders.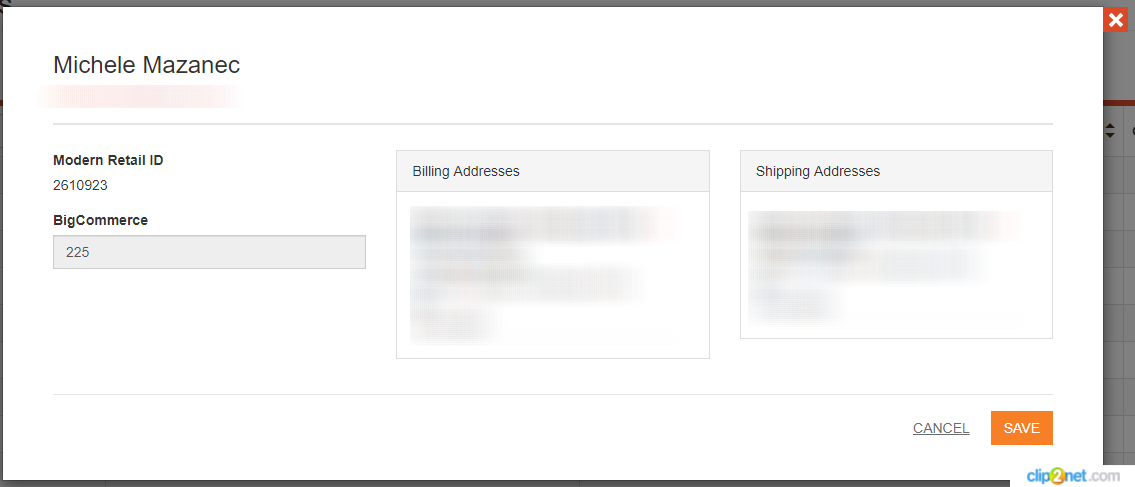 You can also see customer details directly from the orders page by clicking on the customer name in the grid.
If you have any questions about the Customers tab, please get in touch with a support request!