Starbucks Reward
Did you do something nice for Modern Retail and receive a Starbucks Reward Card?  Congratulations you've earned a coffee, or two, on Modern Retail. 
Redeem Reward
You should have received an email from us that looks something like the following:
https://starbucks.cashstar.com/gift-card/view/WR7Pb4cnbj5CxkbEPnYWF8yfT/9ls4DL/
This should display a website that looks something like the following: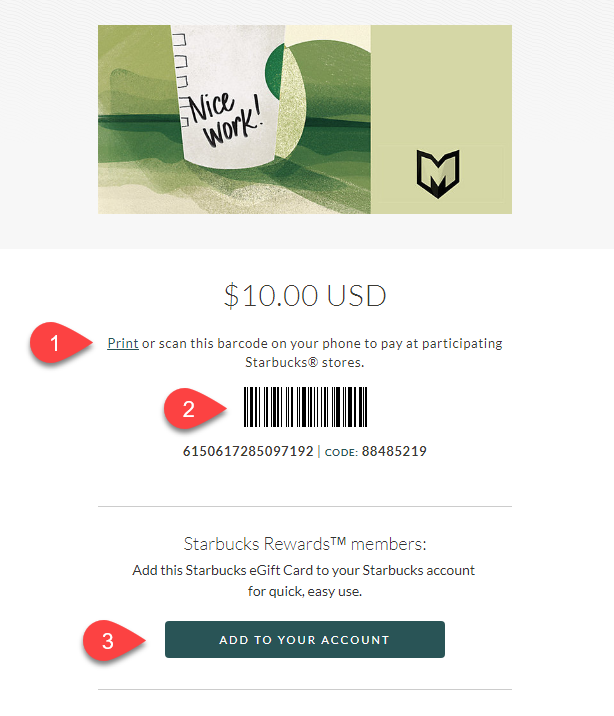 As you can see you have 3 ways you can redeem your card:
You can simply print it off and bring it into the store.
You can have the Starbucks Barista scan it from your phone.
Finally, you can add it to your Starbucks account.
Adding Reward to Your Account
Adding the reward to your existing Starbucks account is easy, although they make you go through three steps.  Just remember to hit the green button three times, you shouldn't need to fill in any additional information!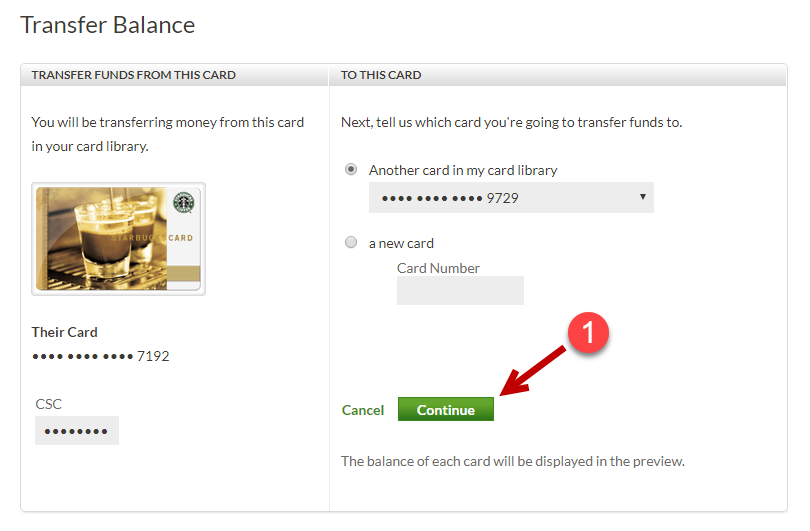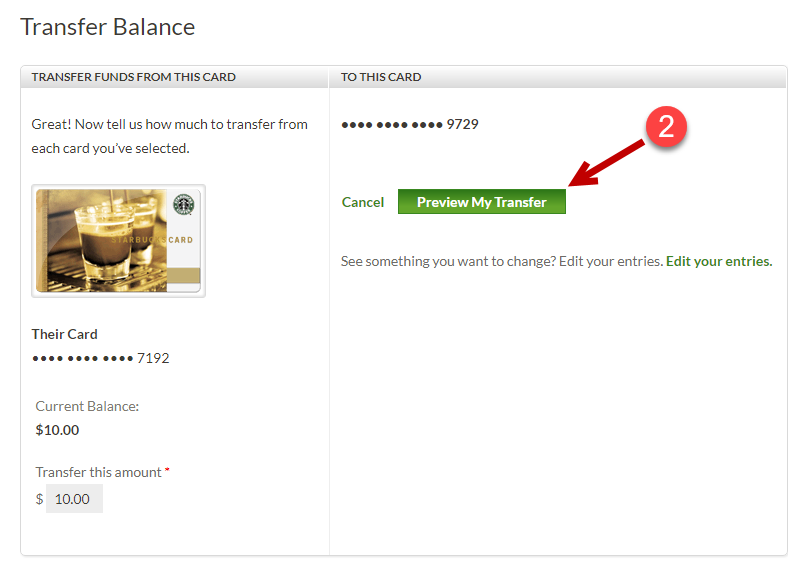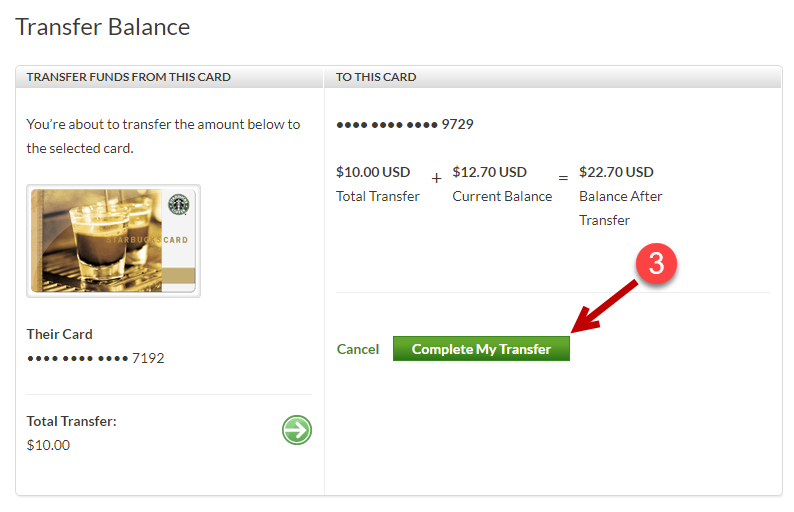 You know you've done it right when you get their confirmation email or of course see the balance on your Starbucks card!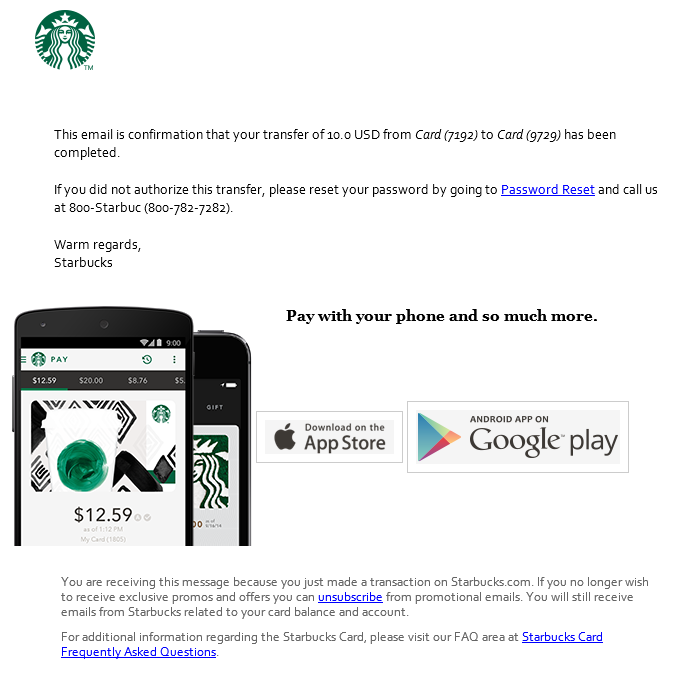 Thank You!
Thank you for whatever you did, I'm sure it was amazing!