Overview
Newly created collections are not automatically added to your site's shopping menus; you must add the collection to the appropriate menu manually.  
To update your shopping navigation, log into Shopify > Online Store > Navigation.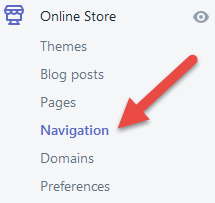 Select the shopping navigation.

Expand the menu you will be adding your new collection to.  You will be able to drag and drop your new collection into the appropriate menu as well.
Select "Add menu item".

Enter the Name of your new Collection.  If you named your collection something like:
women : clothing : dresses
Your menu name might simply be: 
Click in the Link field so that menu choices appear.  Then select "Collections".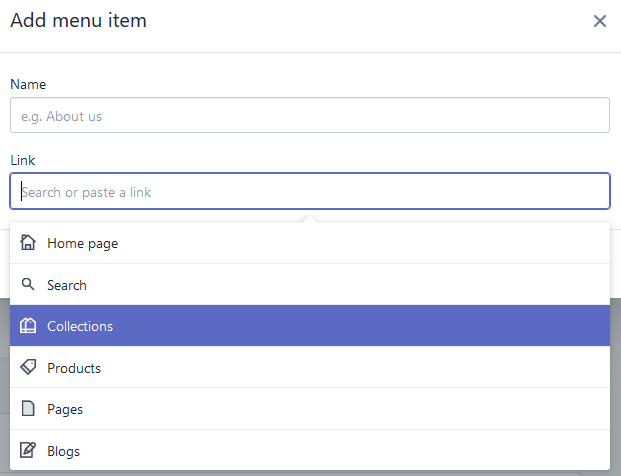 Once you select "Collections" a list of all your collections will populate.  Simply scroll the list to find the new collection.  You can also start typing in the new collection's name to find it.
Select "add" once you've found the new collection.

When you're ready, be sure to Save your menu!

Menus can be updated at any time and your changes will show on the front end of your site immediately.  Note that you may need to clear your browser cache to see your updates.