Overview
This help page will show you how to update the Website URL in your QB POS Integrator settings.
Open the Modern Retail Integrator.  There is often a shortcut found on your desktop.  Alternatively it may be found in Program Files > Intuit.
Select configure on the integrator.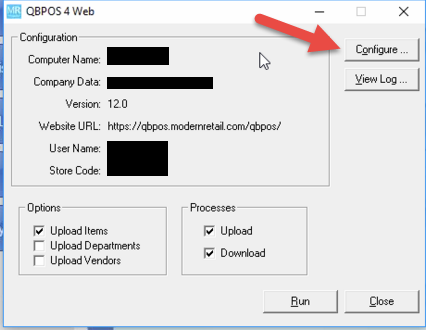 On the configure screen, remove the current Website URL and replace it with this URL:

https://qbpos.modernretail.com/qbpos/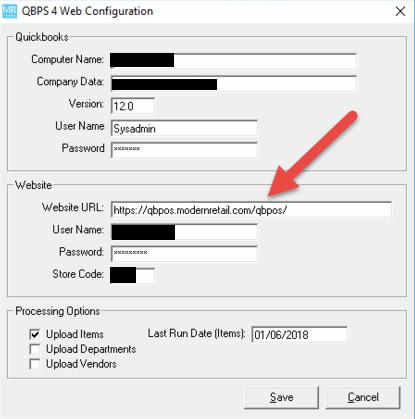 Click "Save" at the bottom of the configuration window.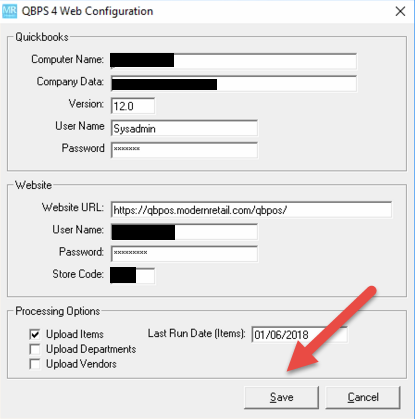 On the main Integrator window, select "run".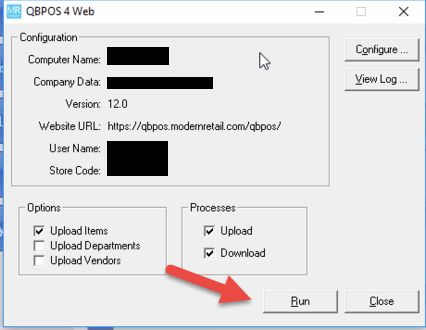 At the top of the integrator window, you'll see an item upload count.  When the integrator finishes running successfully it will close itself.