Question
We are a retail store specializing in providing runners, swimmers, cyclists, and triathletes with a one-stop solution for all the gear they will need. We have been in business for over 5 years. We are now ready to expand our reach to the web through WooCommerce. Our website is designed through WordPress. I have recently been handed all aspects of this project, but I do not have any coding experience, so I need things to stay simple.
Answer
Thank you for your interest in Modern Retail and our RICS Integrator.  Well, you're in luck!  We already have an integration between RICS and WooCommerce which requires very little technical know-how on your part.  I believe we've made the entire process of getting RICS integrated with WooCommerce as simple as we can.  We've even allowed you to buy this integration online!
You can get an overview and purchase our RICS Integrator here:
If you need more information on how the RICS Integration works, please read: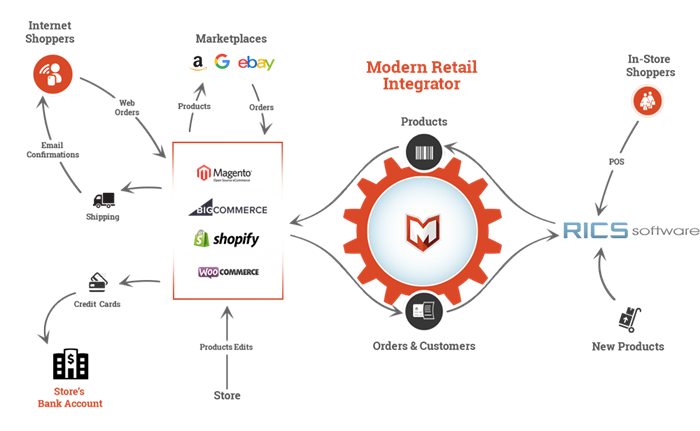 If you are interested in how we run your project and what that looks like, please read:
If you're interested in our on-going support and upgrades, please read:
I suspect you're interested in how the integration works from the WooCommerce side, so please read:
Please also read the following article about the requirements needed to run our WooCommerce Integrator on your server:
You'll love our WooCommerce Integrator Dashboard, which gives you an overview of the status of your integration.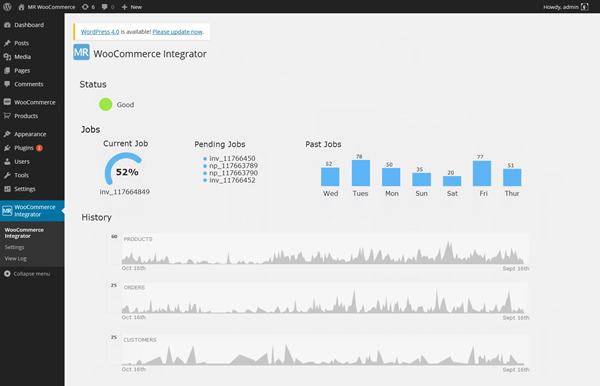 You'll find we're experts at POS and ERP integrations; it's something we've been doing for over a decade and have amassed a great deal of knowledge and technology doing 1,300+ integrations.  Here are just some of the articles that I can share with you that make us different. 
Let me know if you have any questions.  Thank you.