Question
Has there been any discussion of integration with ShopKeep POS?  We have a client setting up a website that they would like to integrate, but they are having trouble finding a solution. Ideally, I'd set them up with WooCommerce and connect ShopKeep so they stay synced up. Let me know if that's a possibility. Thanks!
Answer

Thank you for your interest in Modern Retail and our WooCommerce Integrator.  We had a few conversations with Revel but haven't made any progress in doing an integration with them.  I also don't believe they've officially released their API yet (we're part of their "beta program" but haven't heard any news lately).
We can do a "one-way integration" with ShopKeep.  This integration will update Products and Inventory on your website but will not send the online orders you get to ShopKeep.  Please read:
This integration will require you to create this report every day and update it to our site.  While this is a manual process, of course, it does a nice job of updating your prices and, more importantly, your inventory.
I suspect you're interested in how the integration works from the WooCommerce side, so please read:
You'll love our WooCommerce Integrator Dashboard, which gives you an overview of the status of your integration.
,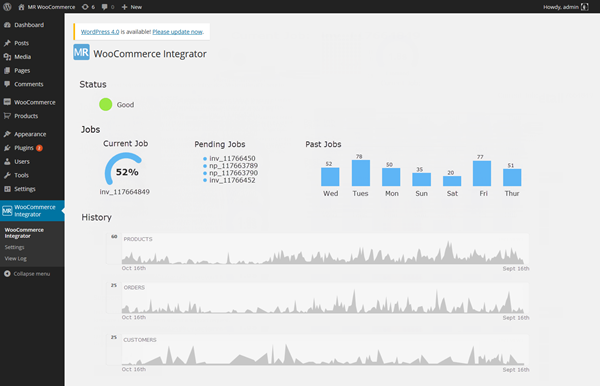 You'll find we're experts at POS and ERP integrations; it's something we've been doing for over a decade and have amassed a great deal of knowledge and technology doing 1,300+ integrations.  Here are just some of the articles that I can share with you that make us different.
Please take a look at the above article and let me know if you have any questions on how it works.  Thank you.