Overview
If your site is using Magento Multi Site, you have the option of creating different product content within each store for the same product.
By default, your product content will be the same for all the products in your catalog, across all the stores. The steps below will take you through the process of editing product content fields within Magento Multi Site.
Changing Content

Log in to Magento > Catalog > Manage Products.  Find the product you want to edit and select or open it.


Once you're in the product, change the Store View to the appropriate store.  The store view can be found above the product menu on the left side of the page.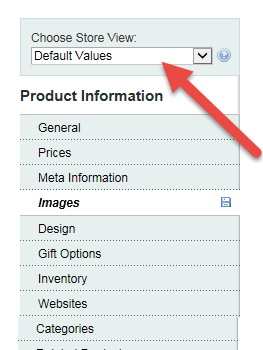 Because the default is to use the same product content across all the stores, you'll notice the content is grayed out and cannot be edited.
To edit a particular content field, uncheck the Store View box to the right of the field.

This action makes the adjacent field editable.
Follow the same process for any product content field you want to change for the store you are in.
Be sure to SAVE as you go!