Question:
We had a customer purchase a shoe online and we did not have it in stock. Zelia-T in our POS we only have 10m and 11m, on the website it shows we have all sizes in stock.
Answer: 
I took a look at the integration and see that the correct inventory is being sent so I took a look at this product in your Woo products area and as you can see from  this screenshot the manage stock box was not checked for any of the variations.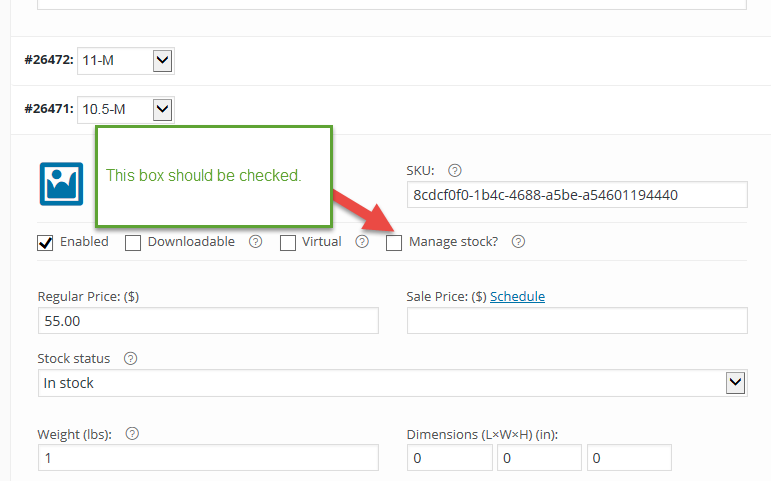 As you are an integrated site , this box must be checked for each each variation so that the system reads the inventory. If not, it will show the product regardless of inventory. 

As this size now shows a "0" for quantity it will not show on the site.