Question
We hope to open our business here in New Orleans, LA, on May 1st. Revel looks like the best accommodation of our POS needs. It sounds like QuickBooks and Intuit are the best matches with Revel's systems. We will operate our E-Commerce site through WooCommerce. I'd like to integrate our sales data and inventory through Retail Backbone. Can you give me information on what integration software I'll need specifically to make this work? Any helpful tips and insights are ALWAYS welcome!
Thanks so much!
Answer
Oh boy, picking systems for people is really next to impossible because it is all based on your needs and requirements.  However, you may find the following article "somewhat" helpful when it comes to picking POS and ERP systems:
I would recommend you create a simple spreadsheet listing everything you want as Rows in the spreadsheet.   For Columns, enter the POS or ERP systems you've looked at and see which ones meet your requirements.  Hopefully, that will give you a clear picture of which one is a better fit for you.
Regarding an integration with WooCommerce, well, here's where Modern Retail really shines!  You'll find we're experts at POS and ERP integrations; it's something we've been doing for over a decade and have amassed a great deal of knowledge and technology having done 1,300+ integrations.  Here are just some of the articles that I can share with you that make us different.
You'll love our WooCommerce Integrator Dashboard which gives you an overview of the status of your integration.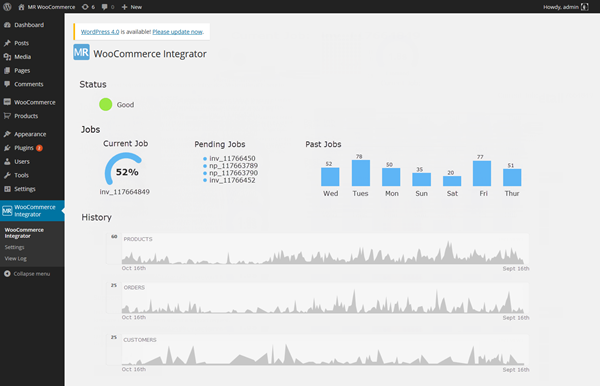 Good luck with your hunt, and please let me know if you need anything else.  Thank you, and have a nice weekend.