Question
I had a customized OSCommerce store integrated with MYOB's POS Retail Manager, but it fell over a while ago. We now want to integrate the POS with WooCommerce. We sell new & old cookbooks and have over 45,000 (yes 45k) items that grow and adjust daily – many are singles. We have a tool that can extract and ftp stock file changes from the POS but not both ways. Please let me know if you can help me.  Thank you.
Answer

Thank you for your interest in Modern Retail and our WooCommerce Integrator.  I think we can help you with your integration with MYOB.  If MYOB can automatically create a product export (CSV file) and automatically send it to us via FTP, then we can completely automate the updating of your catalog in WooCommerce. 
Additionally, we can automatically create a CSV or XML file of your online orders and place it on the same FTP site.  If MYOB can come and grab this file, then we can automate the importing of order and customer data into MYOB.  The following articles explain how this CSV/XML import and export tool works:
You'll find we're experts at POS and ERP integrations; it's something we've been doing for over a decade (1,300+ integrations) and have amassed a great deal of knowledge and technology.  Here are just some of the articles that I can share with you that make us different.
You'll love our WooCommerce Integrator Dashboard which gives you an overview of the status of your integration.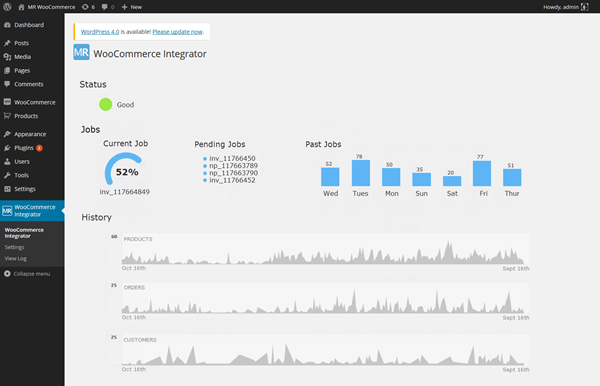 Please let me know if you have any questions. Thank you.