Overview
If you have a visual merchandising plugin installed on your site, follow these steps to merchandise your brands or categories.
Log in to Magento > Catalog > Categories.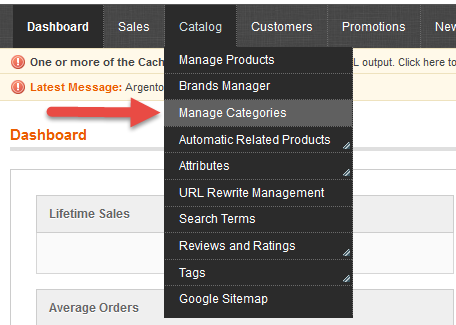 From the categories list, select which category you want to merchandise by clicking on the category.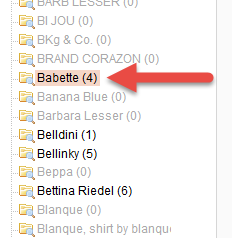 Once the category opens or loads, look for the Merchandising tab at the top of the screen.
When you click on the Merchandising tab, all the products that are assigned to that brand/category will load.
To merchandise the category, simply click on a product and hold down the mouse key, then drag it into the proper order.
Be sure to save your work!
In addition to allowing a user to "drag and drop" products into the proper display order, the Visual Merchandising extension also allows you to:

Disable or Enable a product.  Simply check or uncheck the green box to disable or enable a product.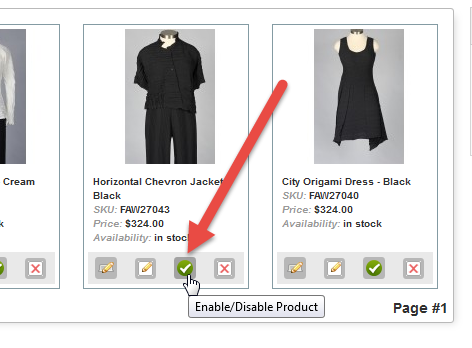 Edit the Product. 

Clicking this product will

open the full product and e

nable you to edit the product's information.
Quick Edit.  Quick Edit will allow you to edit the product's name, SKU, price and short description.
The Quick Edit feature will open the editable fields in a light box and allow you to save your work from the lightbox.