Question
I am looking to have my website redone with a new responsive and more professional streamlined shopping experience. I built the current site from a template using Costco's hosting program back in 2005, and it has not been updated since. I am currently using Miva Merchant 4.2.
Answer
Yeah, technology has improved considerably, even over the last couple of years, and you have some really good options available to you now.  Modern Retail can build websites on 4 different e-commerce platforms today:  Bigcommerce, Shopify, WooCommerce and Magento.  These 4 platforms are really the leaders when it comes to e-commerce engines, and you really can't go wrong with any of them.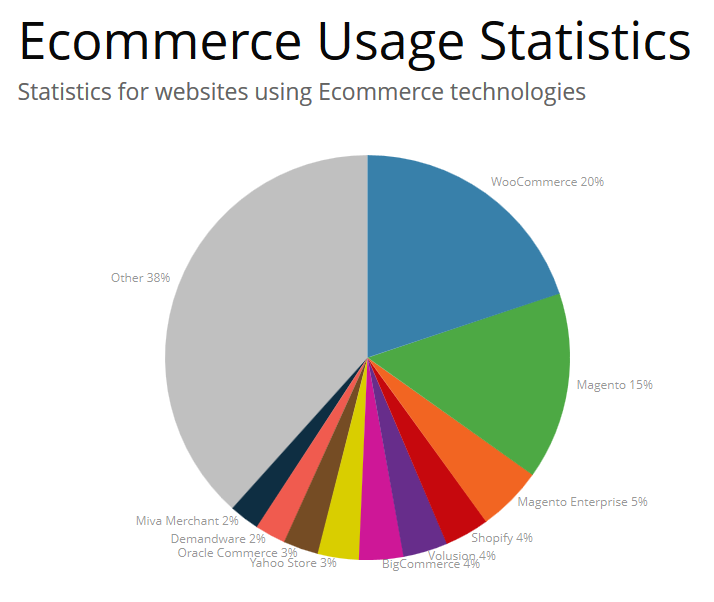 Graph provided by BuiltWith.
One of the things we pride ourselves on is helping businesses pick the right platform.  We work really hard to make sure the e-commerce platform that's chosen is a perfect fit for your business and can grow with you.  Picking the wrong platform can have undesirable results both financially and operationally.
Modern Retail is also an expert at POS and ERP integrations.  Given you are a supplier, I'm guessing you may be using an ERP system.  Getting this ERP system integrated with your website helps to streamline your online operations.
Please let me know if you'd like to get together this week.  I'd love to hear more about your business and help you figure out the right solution to meet your needs.  Thank you.