Overview
Many clients come to us with an existing product catalog in their BigCommerce store. They would like to "convert" those products as well as have their prices and inventory managed via the integration.
Follow These Easy Steps
The instructions outlined below will take you thru the needed steps.

Log in to BigCommerce and navigate to a product you'd like to edit.
On the Details tab, scroll until you see the Product Code/SKU Field.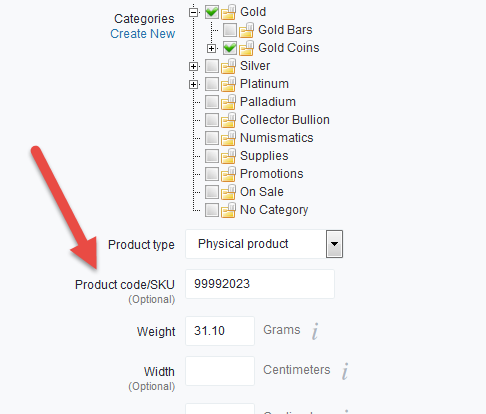 Replace the SKU with the Counterpoint Item ID. The Item ID is found within a product in Counterpoint in the Item Number Field.
Save.
Navigate to the Inventory Tab.

Select "Track Inventory for this Product."
You can enter stock values; however, the integration will fill in those values the next time it runs and update this product as well.
Be sure to save your work as you go!