Question
We would like to get our point of sale system integrated with our website, which is through Shoptiques.  Do you have an integration with Shoptiques?  It sure would make it easier to update our website and make inventory inputting/tracking easier both in the store and online.  Thank you.
Answer
Thank you for your interest in Modern Retail and our POS integrations.  Currently, we do not have an integration between with Shoptiques.  However, we can get you integrated with 4 other e-commerce platforms: Bigcommerce, Shopify, WooCommerce and Magento.
To be brutally honest, we're probably not interested in doing an integration with Shoptiques.  Unfortunately, they just don't have the market share right now: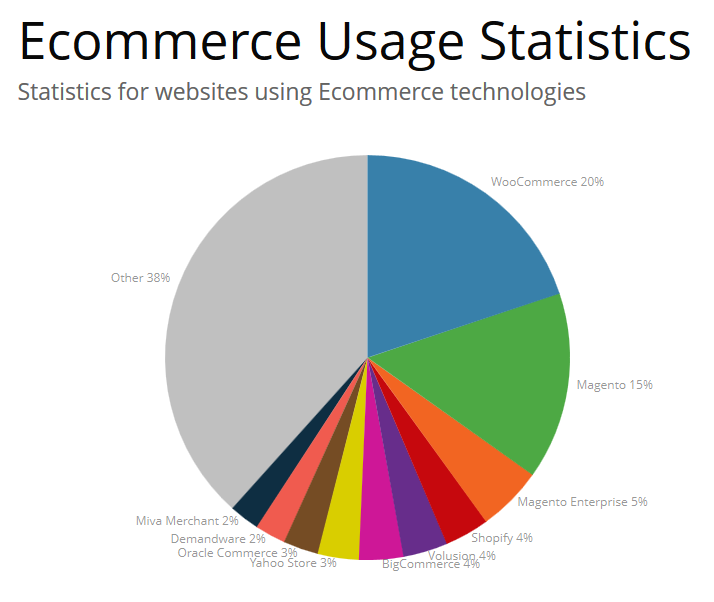 Sorry, but I don't think we can help you unless you want to move to Bigcommerce, Magento, Shopify or WooCommerce.