Question
I would like to integrate ApparelMagic with my Bigcommerce website. Can you help me?
Answer

Yes, we can!  ApparelMagic has what's called an application programming interface (API).  This API allows us to connect ApparelMagic to Bigcommerce for you.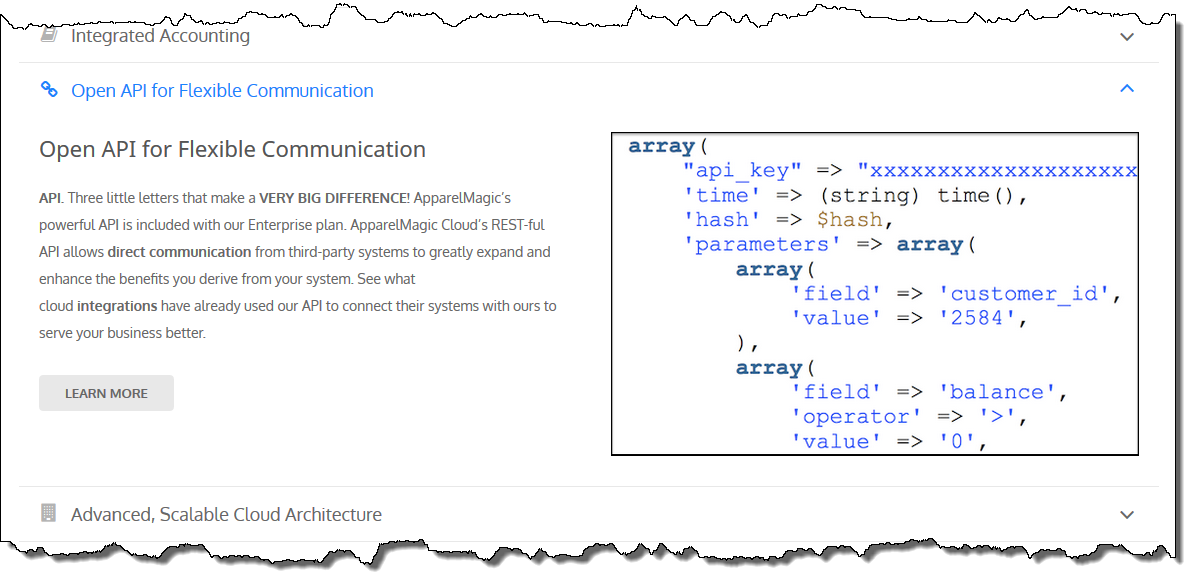 We need two things to make this happen for you:
We need access to ApparelMagic's API documentation.
We would like to get on the phone with someone from ApparelMagic who understands their API.  Getting our developers to talk to their developers is immensely helpful.  This allows us understand their API and will help us give you a fixed-fee proposal for this integration.
Please let me know if you can get us ApparelMagic's API documentation and set up a meeting with them.  Given they have an open API, it shouldn't be too difficult to get Bigcommerce integrated with ApparelMagic for you.
Thank you, and please let us know if you need anything else.