Question
Hello. Currently, I have a website that runs WooCommerce and is hosted by godaddy. Every time I do updates, something goes awry. All my products are variable, but when you go to the product page, it won't allow you to choose any options. Without options, you can't buy anything. Can you help?
Answer
Thank you for your interest in Modern Retail.  We would love to help you with your website and integration.  I'm not sure if you noticed, but Modern Retail is really two companies in one.
POS/ERP Integration Company – We can help retailers get their in-store POS systems integrated with Bigcommerce, Shopify, WooCommerce or Magento.  This is something we've been doing for over a decade with over 1,300 integrations across 2 dozen POS/ERP systems.
Full-Service Website Agency – We can help you create an amazing website in Bigcommerce, Shopify, WooCommerce or Magento as well.  This is something we've been doing for nearly 18 years with over 500 websites to our credit.  Needless to say, we're experts at website design, marketing and support.
It is really up to you if you want us to do the whole shebang or "just" the integration, either is fine with us.
I think you'll find we're experts at developing and integrating sites with WooCommerce.  If you have a point of sale system for your store and need to get it integrated with WooCommerce, I really don't think you'll find too many people who do it better than us.  To understand how our integration with WooCommerce works please read:
You'll love our WooCommerce Integration Dashboard, which gives you an overview of the status of your integration.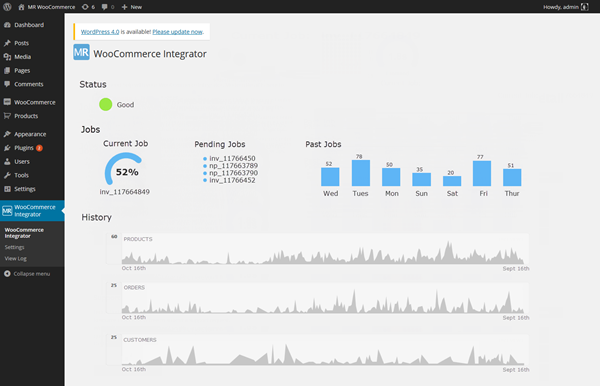 As noted above, we've done over 500 e-commerce websites since the 18 years we've been in business, and I can point you to some amazing work we've done.
If you wanted to buy "just" the integration with WooCommerce, you can do so here by simply picking your POS system:
Please let me know what you need and if you wanted to get together this week on a conference call.  Thanks and have a wonderful weekend.