Overview
Magento offers the ability to add comments to an order at any time during order fulfillment.  Comments may be internal or sent to the shopper.  In addition to order comments you may make, the order comments will also show other notes, including authorization and capture of funds. 

Comments are found on the Information tab of every order, at the bottom of the screen.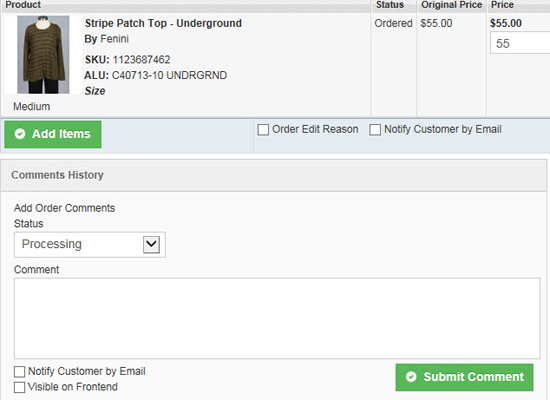 Payment Authorization
The order comments will show both the authorization of a credit card at checkout as well as the capture of invoicing of those funds during order fulfillment.


Separate entries for authorization and capture are made.

Customer Notification
By default, all comments are internal comments and not made available to the customer.  Each comment will be flagged with whether it was an internal comment or a public customer comment.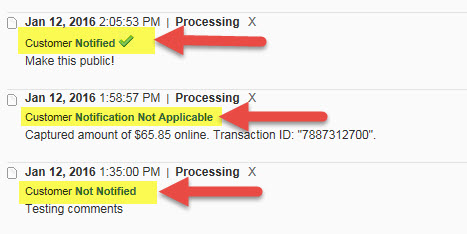 If you want to send a note or comment to a customer, simply check the "Notify Customer by Email" field and click "Submit Comment".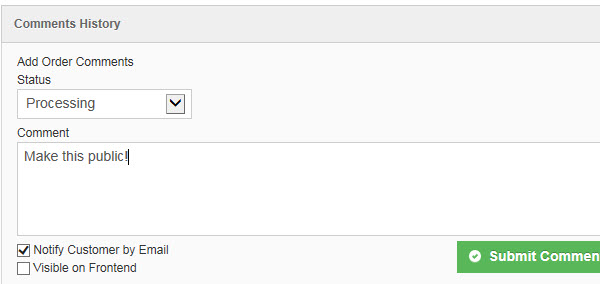 You may also make comments available from within a Shopper's account.  Check the "Visible on Frontend" box.  This will allow shoppers to see the comment from within their account.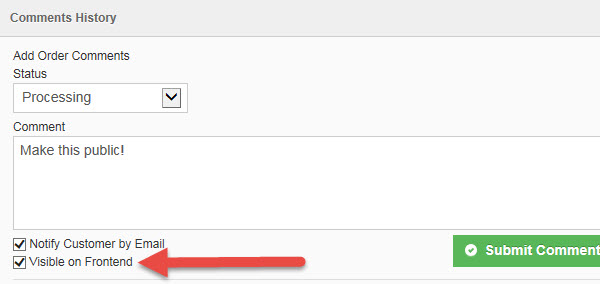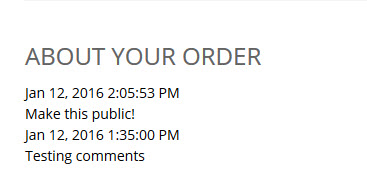 As a standard practice, if you're going to send a customer a message Modern Retail recommends also marking it visible on the front end.
Deleting or Removing Comments
Magento does offer the ability to delete or remove a comment.  You can either click the "X" next to the order status or check the box on the right side of the comment and click "Delete Selected".


Because the order comments serve as an order history, Modern Retail does NOT recommend you delete comments.
Bulk Edit
You can bulk edit comments as needed.  Check the comments that need editing and then click "bulk edit".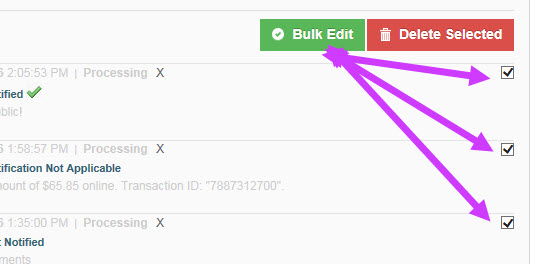 After clicking "bulk edit" you'll see the checked comments fields open for editing.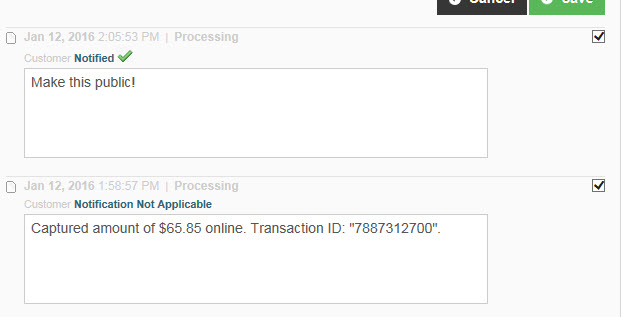 Bulk Editing comments is the only way you can edit even just one comment.
Be sure to click 'Save" when done!