Question
We have an online store plus a brick and mortar, and we need to find away to integrate them so everything is seamless and works with Quickbooks in real time.
Answer
Thank you for your interest in Modern Retail.  I took a look at your website and noticed you are using WooCommerce.  Our WooCommerce Integrator is exactly what you need to get Quickbooks POS integrated with WooCommerce.
You can get an overview of the Quickbooks POS integration and buy it here:
If you need more information on how the Quickbooks POS Integration works, please read:
I suspect you're also interested in how the integration works with the WooCommerce side, so please read:
If you are interested in how we manage your integration project please read:
Finally, if you're interested in our on-going support and upgrades, please read:
Regarding your question about a "real-time integration," well, you're really talking about connecting two disparate systems here (Quickbooks POS and WooCommerce), so doing something in absolute "real-time" is not really possible.  However, we've been integrating with Quickbooks POS for over 10 years and have developed some amazing technology to make this integration really hum.  For some background, please read the following two articles about integrating disparate systems:
Next, I think you'll be interested in the following articles:
I think you'll love our integration with WooCommerce as well.  Here's a view of our WooCommerce Integrator Dashboard which gives you an overview of the status of your integration.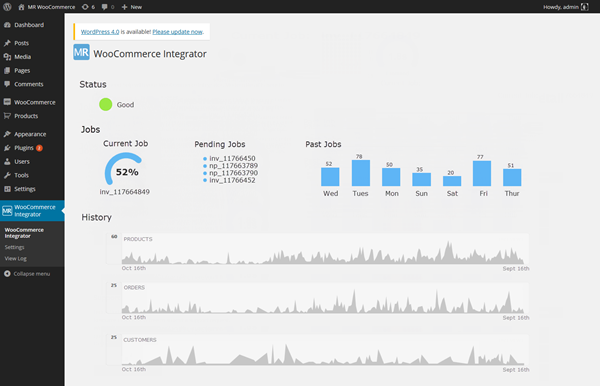 If you have any questions, please let me know. I'd be happy to jump on a call with you.  Thank you.