Overview
Modern Retail loves to add a "shop by brand" feature on websites because it allows consumers to easily browse through a particular brand or designer.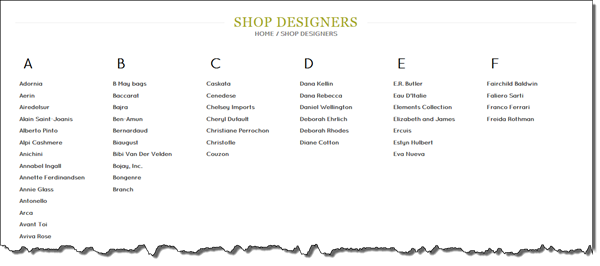 Having a shop by brands feature is also very important for your online marketing efforts because it gives you pages in your website dedicated to one specific brand or designer. This is important for your SEO efforts as well as any paid advertising you're doing.  Many clients find their shop by brands pages rank the highest with Google and other search engines.
While WooCommerce does not inherently allow you to organize your catalog by brands or designers, it is easy to add with one of the many brand extensions.
Brands Extension
We've tried many shop by brand extensions for WooCommerce, and the one we like the best is one that's called WooCommerce Brands:
This extension is very easy to use and allows you to mix shopping and content together, which we love.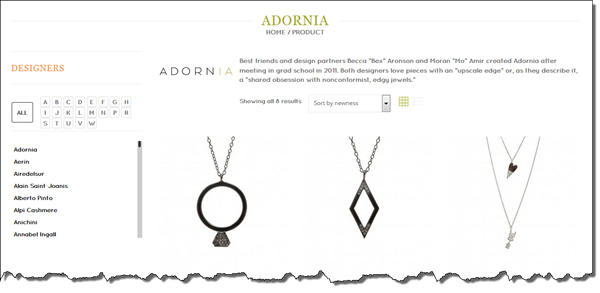 Giving consumers the ability to shop by brand not only makes your website more shoppable, it is also good for your online marketing efforts.