Let's face it, Magento has uncovered and offered patches for several vulnerabilities over the past couple of years.  However, it's been impossible for end users to know which of these patches have been applied to their website - until now!
MageReports.com allows you scan your Magento website for all known security vulnerabilities.  Simply enter in your website address and hit Go; it's that easy!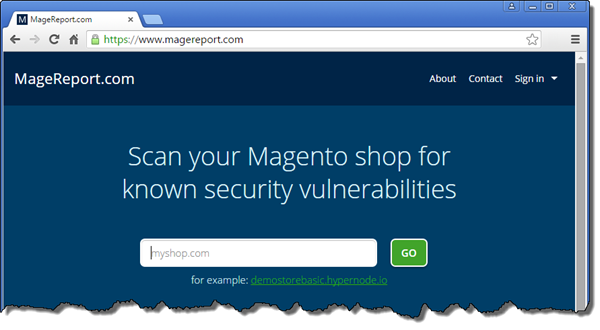 As always please submit a Support Request if you have any questions about security.  Thank you.